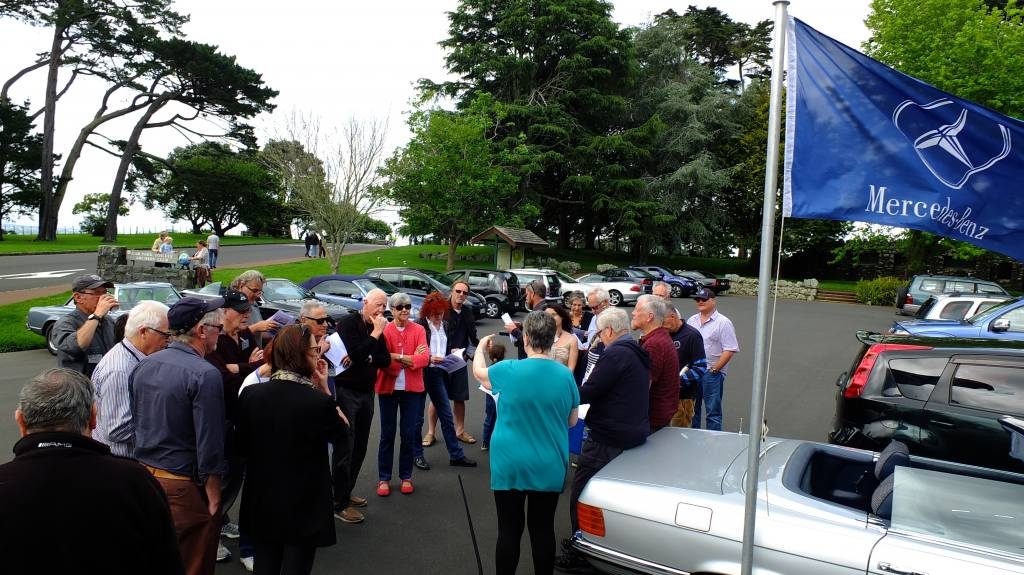 On Sunday I brushed aside my obligations and forgot the ever-growing 'to-do list' to escape for a few hours on the Triple Dip Run superbly organised by Lyn & Brian Hood. The weather played ball and we all enjoyed a (rare) rainless day. We all met up in Cornwall Park and I was amazed by the number of people out walking, running or just relaxing. As Auckland grows public green spaces like this will become even more important. The 18 lovely Merc's there certainly drew attention and deservedly so. They ranged in age from two gorgeous classic 190SL's through to a sleek 2017 C200 Cabriolet. Chris & Angelique were enjoying the prize they won at our 40th Anniversary, being the use of a brand new Mercedes for the weekend. Chris's article on the experience follows this report.
After mingling and chatting, Lyn set us off with our direction sheets to explore the history of Onehunga. We saw the old Fencible Cottages and original water supply, still in use today. We visited the rebuilt Onehunga Beach where as a bonus I learned about the pile construction of the 2nd Manage Bridge – thanks Alan, I love hearing stories like that. We wound our way around the lagoon, also restored to a very pleasant area and onto the appropriately named Grotto St and collapsed lava cave. Makes you wonder what is hidden beneath your own properties, or certainly ours as it is also in a volcanic area.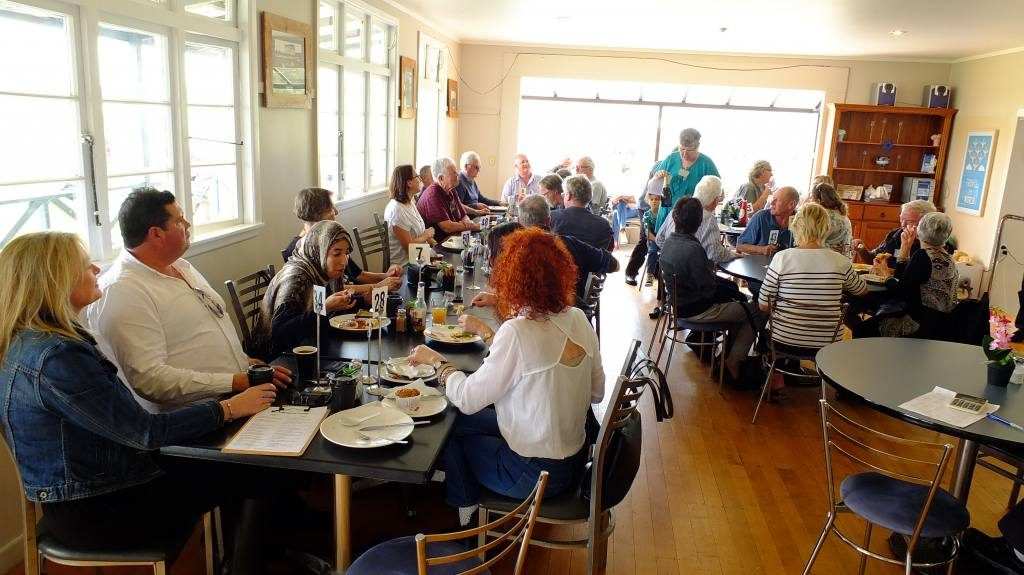 Then we headed further west to Van Damm's Lagoon, another hidden suburban gem, before letting the horses roar down the southern motorway to our lunch venue, the café at Ardmore Airfield. There we handed in our test sheets, sorry I mean quiz sheets – we're not a competitive lot at all haha. There were two parts to this. Firstly find and take or photograph four objects beginning with the letters M, E, R, & C. We decided to continue that theme and photographed parts of our car. The second part was to locate the objects in six photos and identify them and their location. I thought we'd done well – located them all and written down what and where they were. After lunch when the results were tallied, we were 3rd. Brian told us later the 2nd place, Chris & Angelique, had also given all the information from various plaques about the object in question and the 1st place getters, Ange & Mark, had even included GPS co-ordinates. So well done to them – we will have to up our game next time.
After lunch we all wandered down to the NZ Warbirds Visitors Centre. An amazing place with stunning classic planes! There are large information boards around but I preferred talking to the volunteers. They can tell more personal experiences and like any other avid collector or restorer they exude their passion along with their tales. I also learned from Garry about why prop planes have an uneven number of cylinders and also why they make that amazing noise as they fly by you.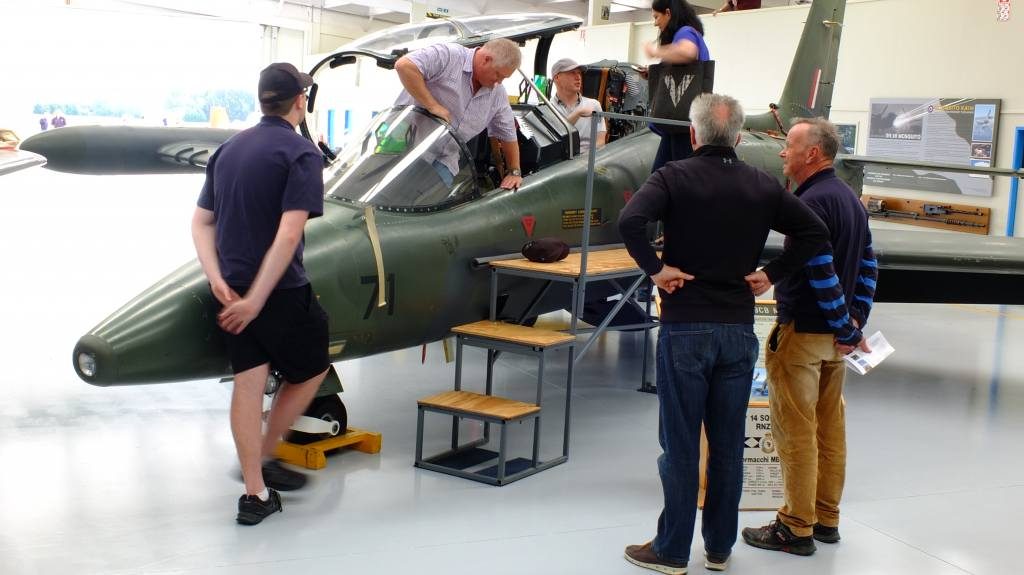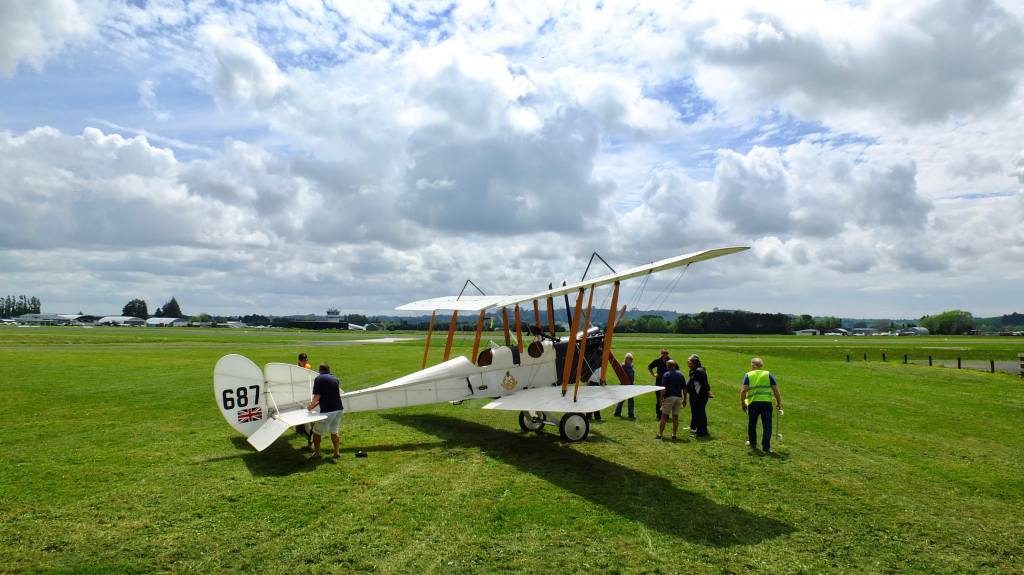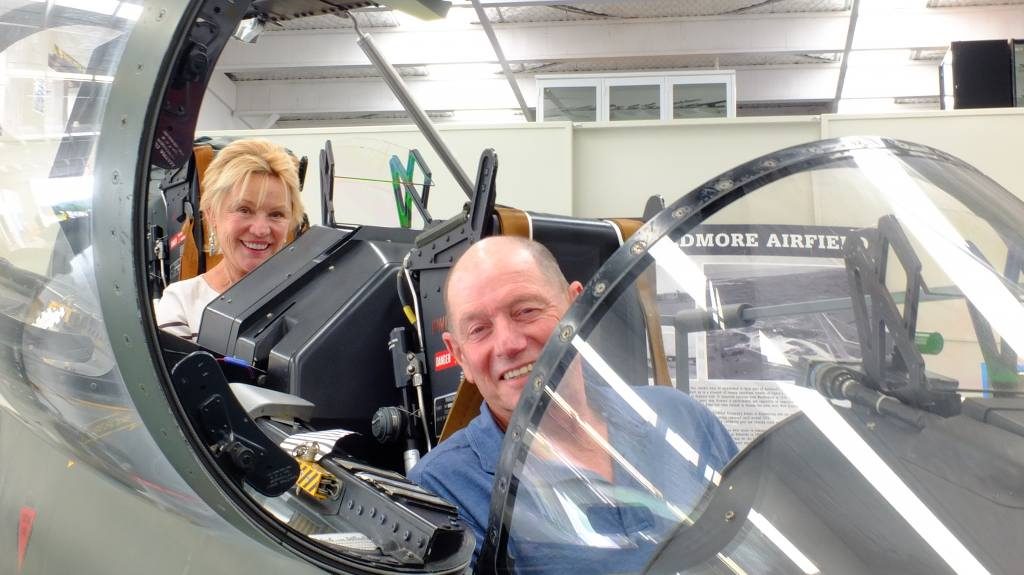 All in all it was a super day and I thoroughly enjoyed myself. Thanks Lyn & Brian
Barbara Lokes
Grand Prize Weekend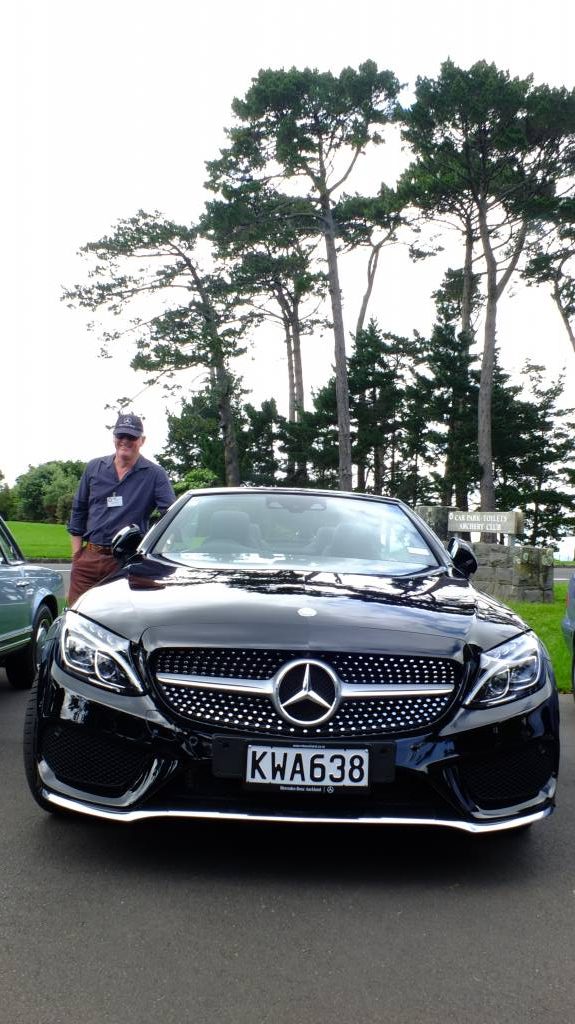 Cast your minds back to the 40th Anniversary dinner and Angelique winning the big prize – the loan of a new Mercedes for a weekend. Fast forward to the 29 October Triple Dip Run and the perfect time to collect our prize winning drive.
We turned up Saturday at Mercedes-Benz Auckland in Newmarket to be greeted by Michael Collins, the New Car Sales Manager. The eager anticipation on our faces must have been so self-evident. Similar to being greeted when you are lucky enough to collect Lotto winnings I imagine. Anyway, we were informed it was our lucky day and Michael had upgraded us to the latest C200 cabriolet. A big shiny black and silver beauty that had all the latest bells and whistles. I was a kid in a candy shop. The only unfortunate thing was the rainy weather that prevented the top folding gracefully back; lest you wanted a mobile spa pool.
We had to wait for Sunday for the motoring gods to smile more favourably upon us and down came the top and up when the radio volume on the way to meet the rally members. The C200 was a delight to drive and very comfortable. It definitely turned heads. The team at Mercedes-Benz Auckland were very pleasant and only enhanced our weekend's experience.
Thank you to the committee, in particular Brian and Lyn Hood for organising such a great rally. And thanks to Mercedes-Benz Auckland for such a wonderful drive. If I could have afforded the C200, I definitely would not have handed it back but there is always Lotto. I may even buy a ticket next time to increase my chances a little.
Chris Haliday
Click here to view more photos on our Gallery page.