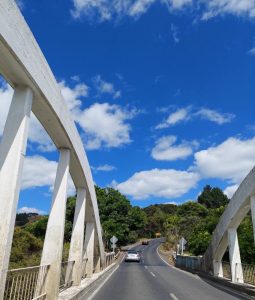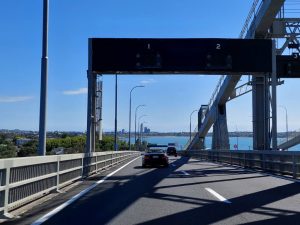 Taking the long way to the Puhoi Tavern for lunch on a glorious Sunday, what a way to start the year.
As the crow flies it is 43km from our meeting place at Z Pier to the Puhoi Tavern, but we chose the scenic route.  Travelling over the Harbour Bridge and Northern Motorway to the Silverdale offramp, from there to Kaukapakapa and turning into West Coast Road bound for Warkworth and then to Puhoi.  Leaving with eleven cars and collecting more along the way gave us a convoy of fifteen cars.
Beating the lunch-time rush we snagged four picnic tables in the shade and enjoyed a tasty lunch washed down with boutique-brewed Puhoi beer.
My fingers are crossed for an uneventful 2022 with plenty more outings with the club.