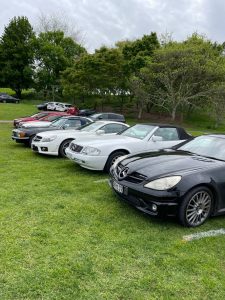 Deciding the winners on the day would depend on who you asked, was it the car that used the most petrol?  Was it the car running so carefully that it got overtaken by a Nissan Leaf?  Or was it the car that drove most economically compared to the open-road specs on the car?
Saturday 15th of November found us all meeting at BP Papakura for the much-awaited Economy Run to Hamilton Gardens. This event was cancelled last year due to Covid and we were all eager to go.  Topping up our tanks by letting the bowser turn off automatically and then one more squirt for luck, we loitered in the weak spring sunshine waiting for the 10am start.  This fueling process was to be repeated once in Hamilton to ascertain the fuel used and compared to the published figures for each of our cars.  The closest percentage over this number won the trophy. Trust me, there was some maths involved!!  Chris and Graeme checked our figures, so all was well in the end.
There were a lot of theories and driving techniques involved; tyre pressure, minimal braking, coasting down the hills … When Arthur and I were overtaken by a black AMG and a white AMG we realised there were those who weren't really invested in the whole economy thing. The main theory was our cars are made to be played and if we wanted economy, we would drive a Hybrid 😊.  I have heard it said that Mike used more petrol driving to Hamilton than he did driving home from the event.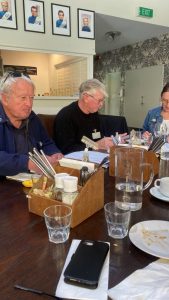 As the crow flies it is 98 kilometres from the BP petrol station in Papakura to the Z station in Hamilton, but we went the road less traveled and made it in 114 kilometres.  Heading South we detoured through Te Kauwhata and around a shallow lake dotted with duck mai-mais, eyes peeled for the quiz questions on the run sheet.  This is one of the things that we really enjoy about our car trips with the club; traveling the minor side-roads, looking for obscure clues en-route and seeing parts of the country which we wouldn't normally see.
After having had our figures and percentages checked we were free to enjoy lunch and a leisurely stroll around the stunning Hamilton Botanical Gardens before heading home at our own pace.  Thank you to Chris and Graeme for another fabulous outing.
Results
Best Percentage               Noel Williams in a 2002 S500 with -16.924%
Worst Perce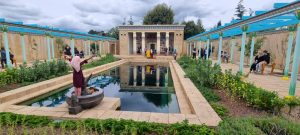 ntage           Graham Colebrook in a 2004 CSJ with +38.404%
Most Fuel Used                Mike Peters 2010 SL63 with 21.61 litres
Least Fuel Used                Russell Clarke 2015 E250 with 6.69 litres
Hard Luck Story                 Richard Foulkes, who was passed by a Nissan Leaf
Sue Dee
Click here to view more photos on our Gallery page.