It was an early start this time – 8.30am (6.30am up at home). But the breakfast at Swanson RSA was worth it. And the line-up of Oogha Club cars was very interesting when compared to the line-up of 35 Mercedes-Benz cars which had arrived by the 10.30 run start time.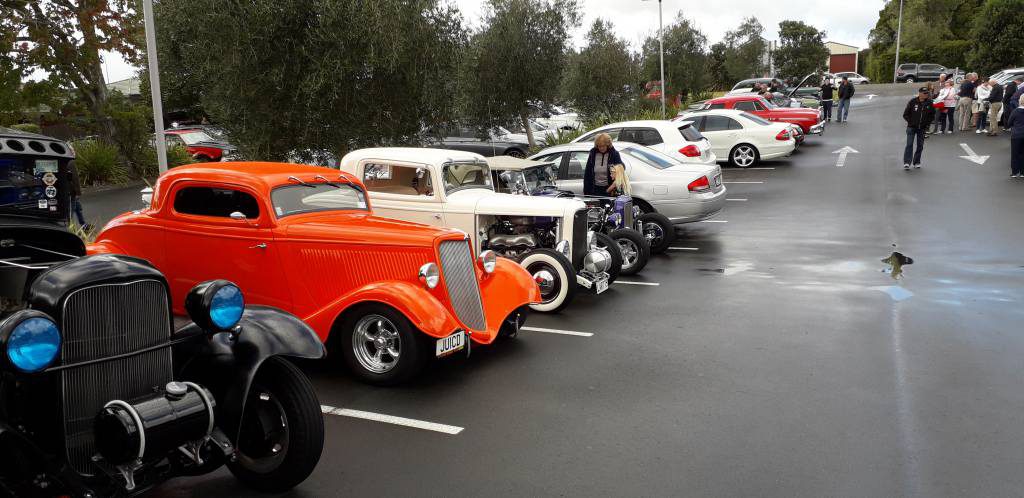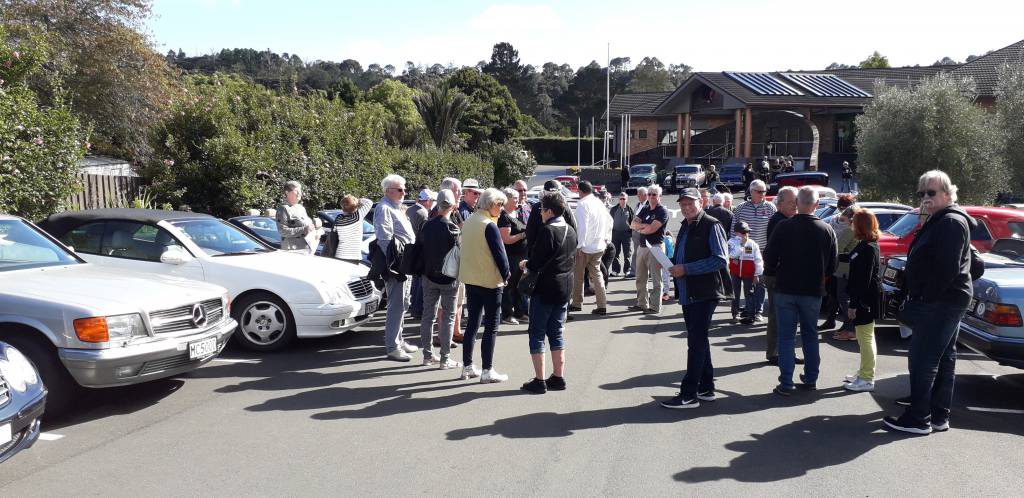 Over 50 competitors, some wanting divorces, set off to explore northwest Auckland back in time. Over hills, down the other side and around many corners (hoping the lovely fried eggs stayed down) we saw roads only locals would know about.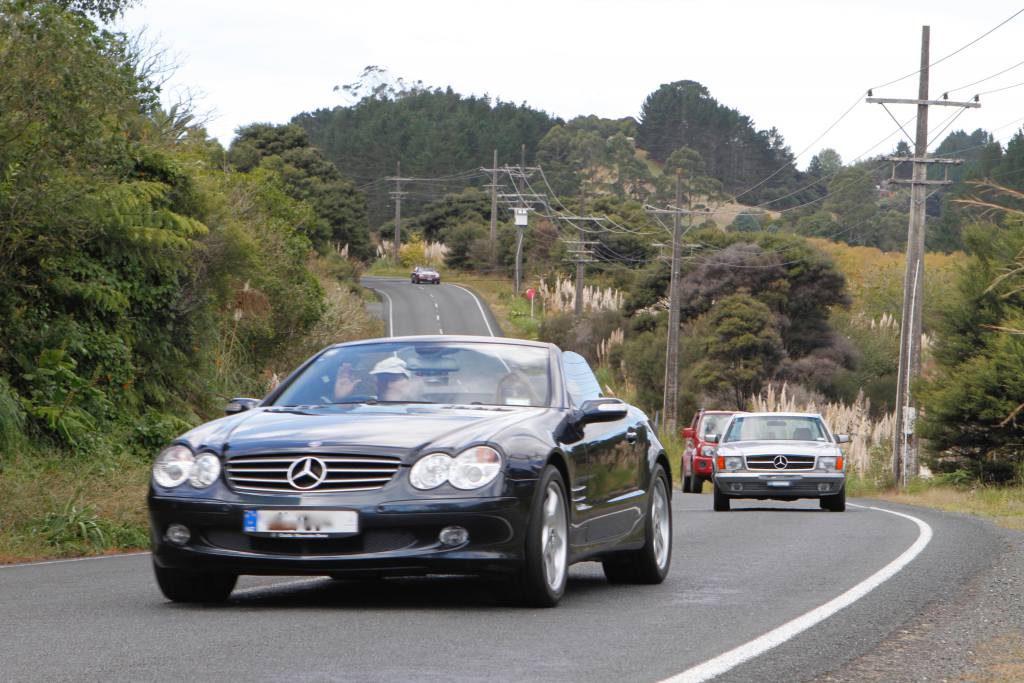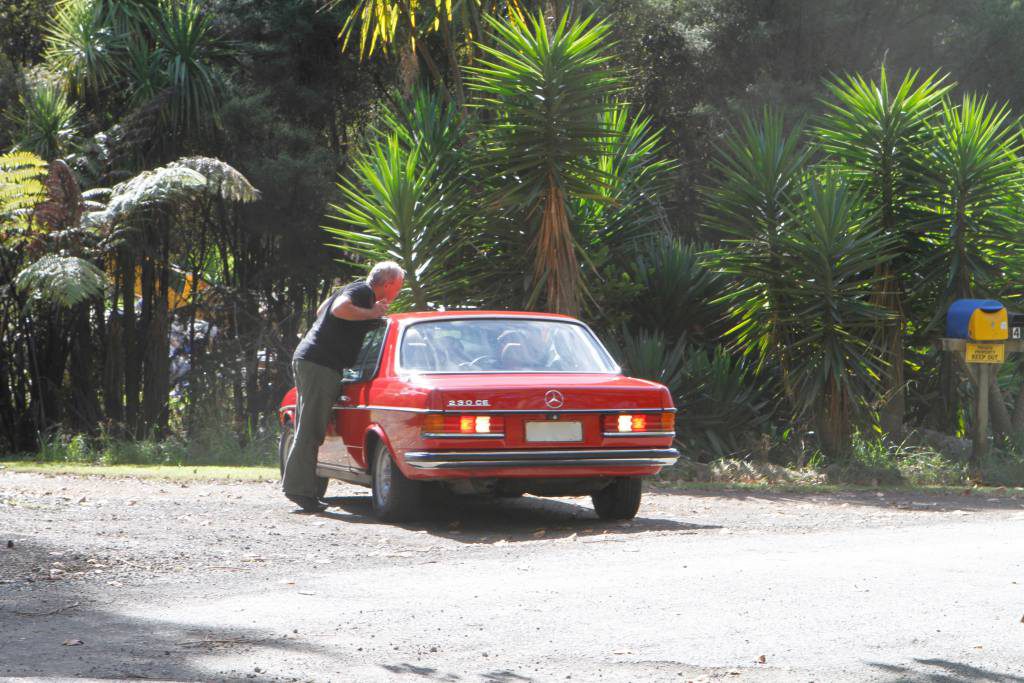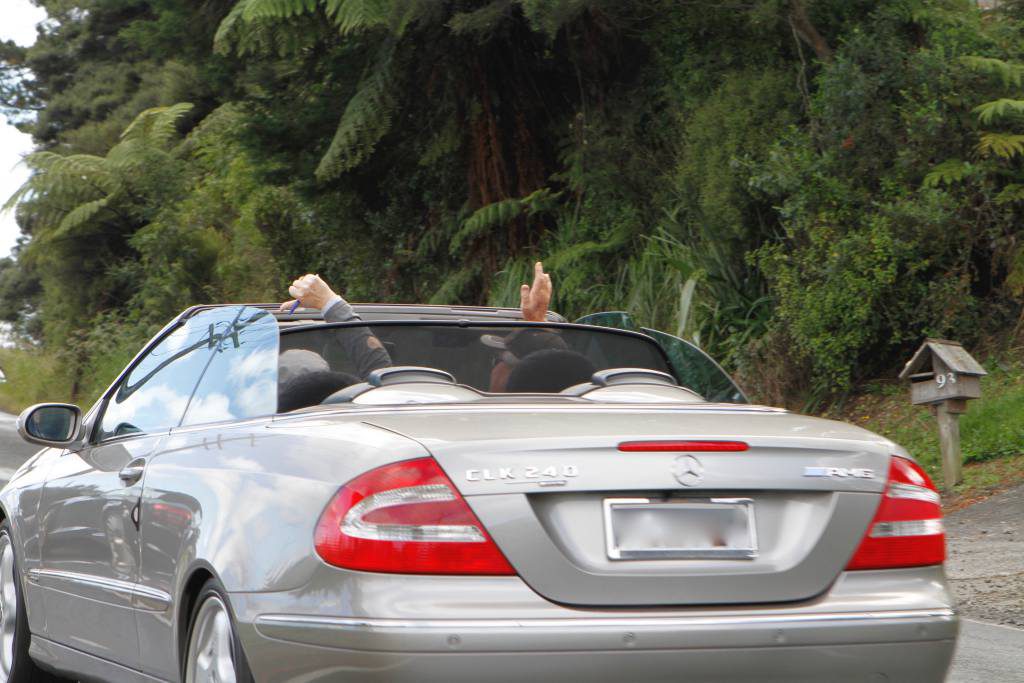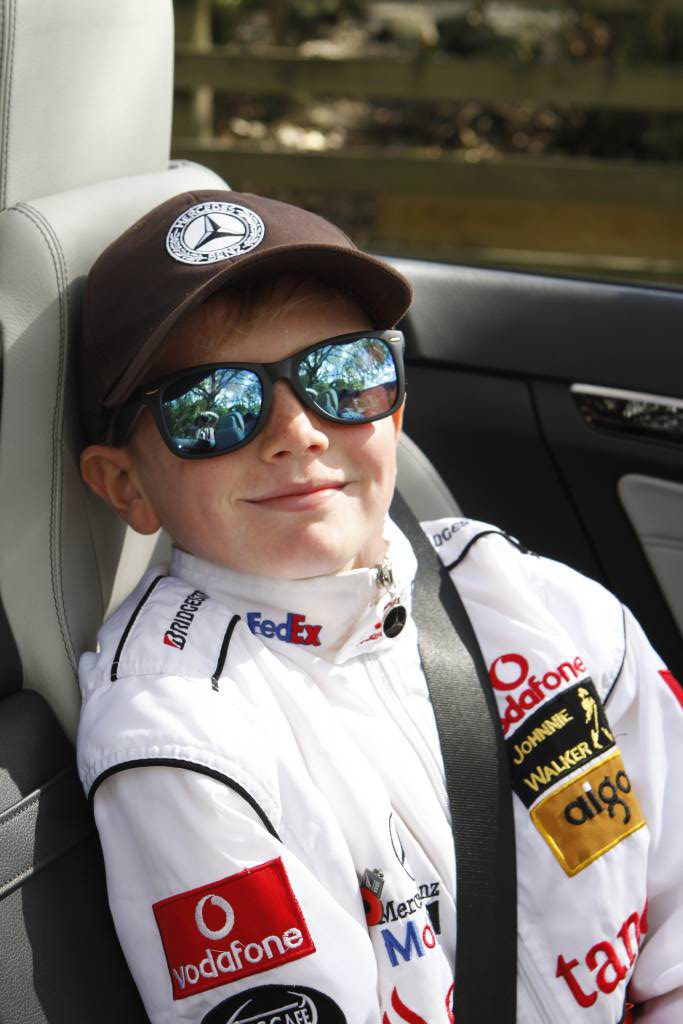 We saw many modern homes, where families would be living the good life. Diamond hunting was on the list while we saved the whales (well the poster asked us to anyway). For the sporting folk we discovered the gun club and restaurant, ideal for a shot gun wedding. The amazing architecture of the local dairy factory, now a great looking eatery, led us up the hill and through some lovely villages before finishing up back at our starting point for an excellent buffet lunch.
Great to see a terrific cross section of both long-standing and newer members. Janine and Daryl, you really set us a challenge, and yet you told us it was the easier, edited version! What great fun, and lots of refreshingly new and interesting questions. We all had a fabulous time.
Thank you for the huge effort you put in to this run, setting it up, checking it, running it for us and keeping us all on track. We are certain some of the answers we put down gave you both a laugh in return for all your work. Thanks so much.
Brian Hood
Click here to view more photos on our Gallery page.