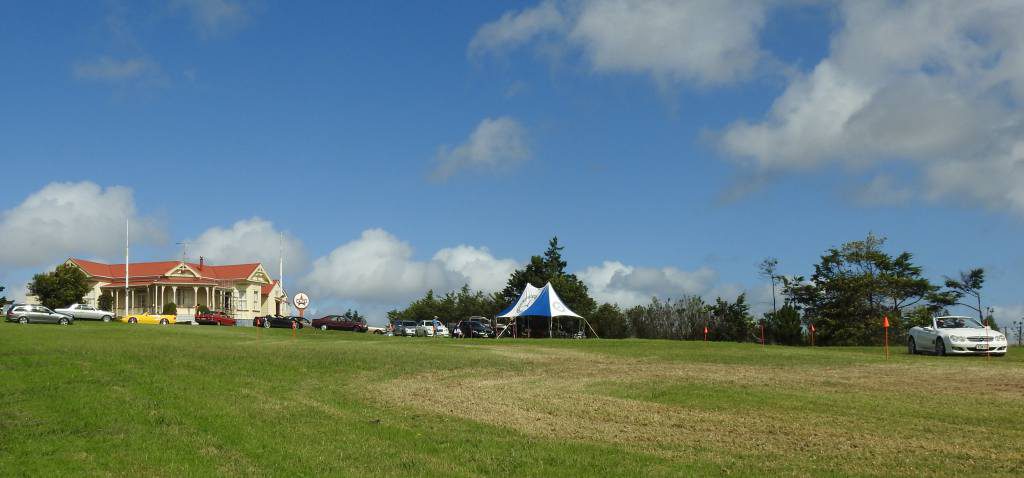 At was a day of fun, wet grass spin-outs, classic vs new class, father vs son, and husband vs wife (in the 'we didn't have to call the police' kind of way).  The Mercedes Benz Club Auckland's annual Gymkhana offers the rare opportunity for people to get to know their cars better, hone their driving skills, learn from some of the experienced club drivers, all while having fun in a safe and managed environment. It's a challenge of control over power for car and driver combined.
Held on the perfect-for-ploughing back field of the North Shore Vintage Car Club in Oteha Valley, Albany, what a fantastic turn-out of cars and drivers for this always popular club day.  The day consisted of three courses: the chicanes, the clover-leaf, and ending in a series of gates down the paddock and back.  Competing was a full gamut of nationally experienced drivers through to those driving for the first time ever in this type of event.  Add in the extraordinary, enviable and eye-watering mix of classics and new class Mercedes Benz and it soon lined up to be a most enjoyable day – both for those driving and plenty for the supporting crews to enjoy also.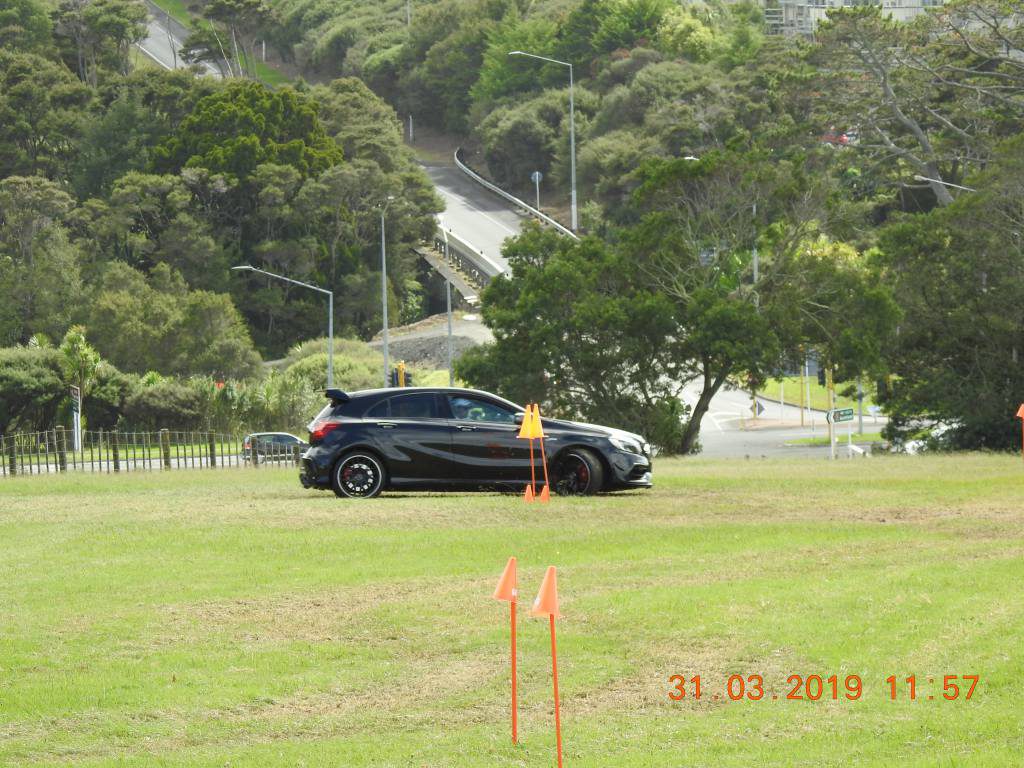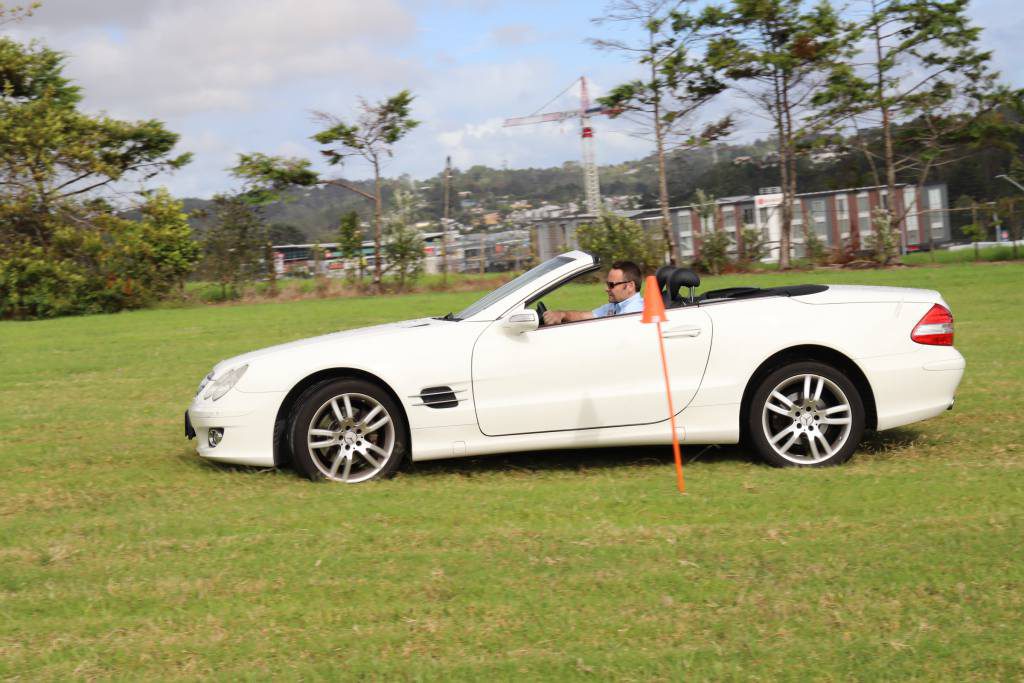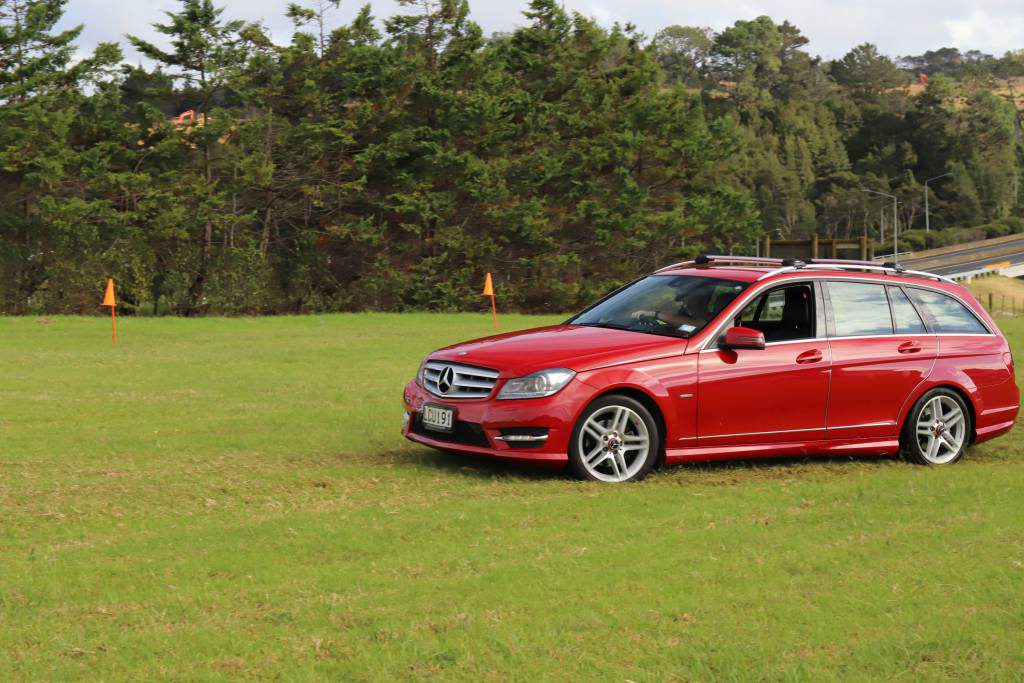 STANDARD: In the standard class, the range was impressive: 350SL's – young and old, a good range of C-class, the very impressive B250 which proved it's agility despite its size, and many more.  Ken Williams, despite lending his regal and competent 350SL to many others, managed to secure the top spot in an impressive time of 154.9 – more than 1.5 seconds ahead of the next competitor, Bill Bray in the B250.  Nipping very close on the heels of them both was Xeno Captain who many in the club were delighted to see back.  If that's Xeno when he's not driven competitively for a while, we're looking forward to what's ahead.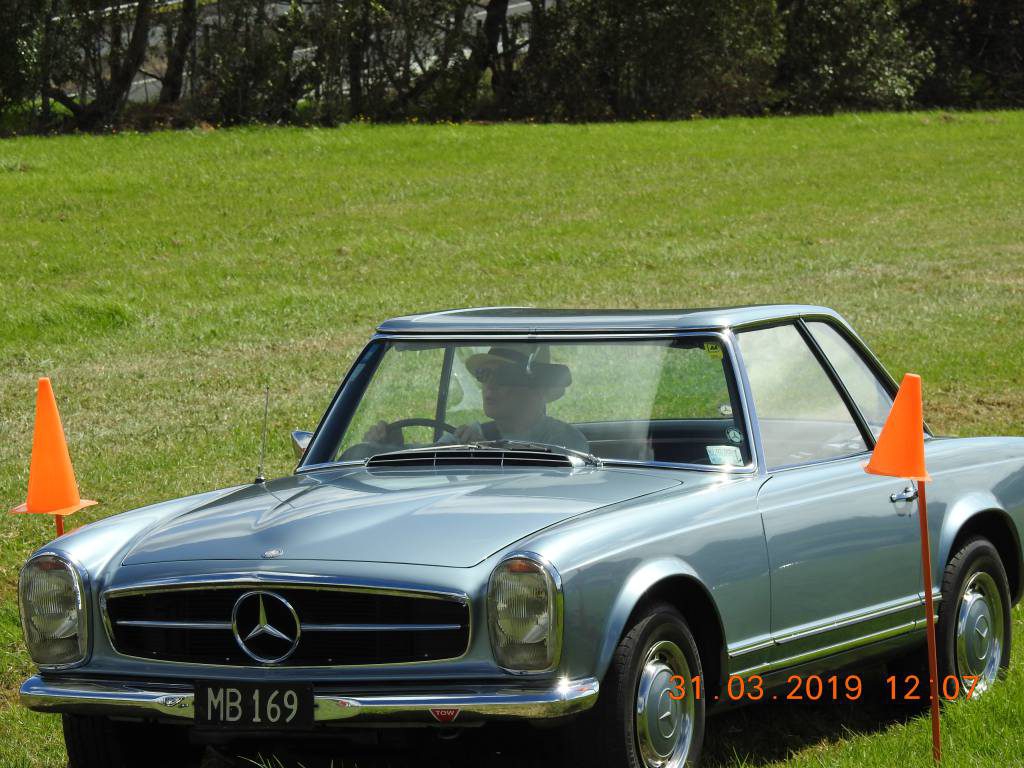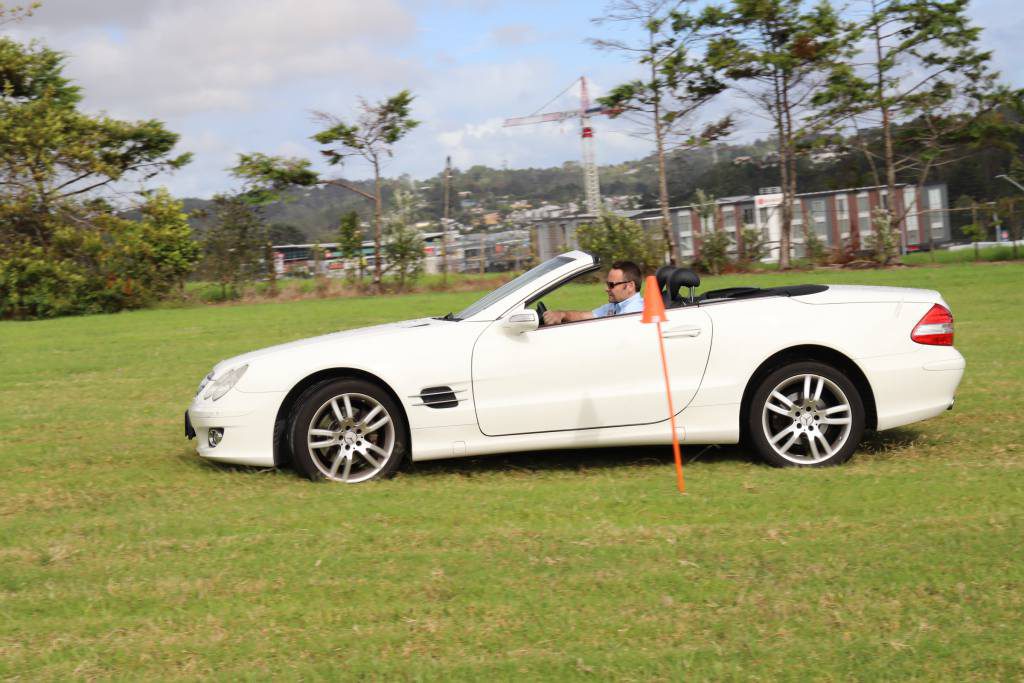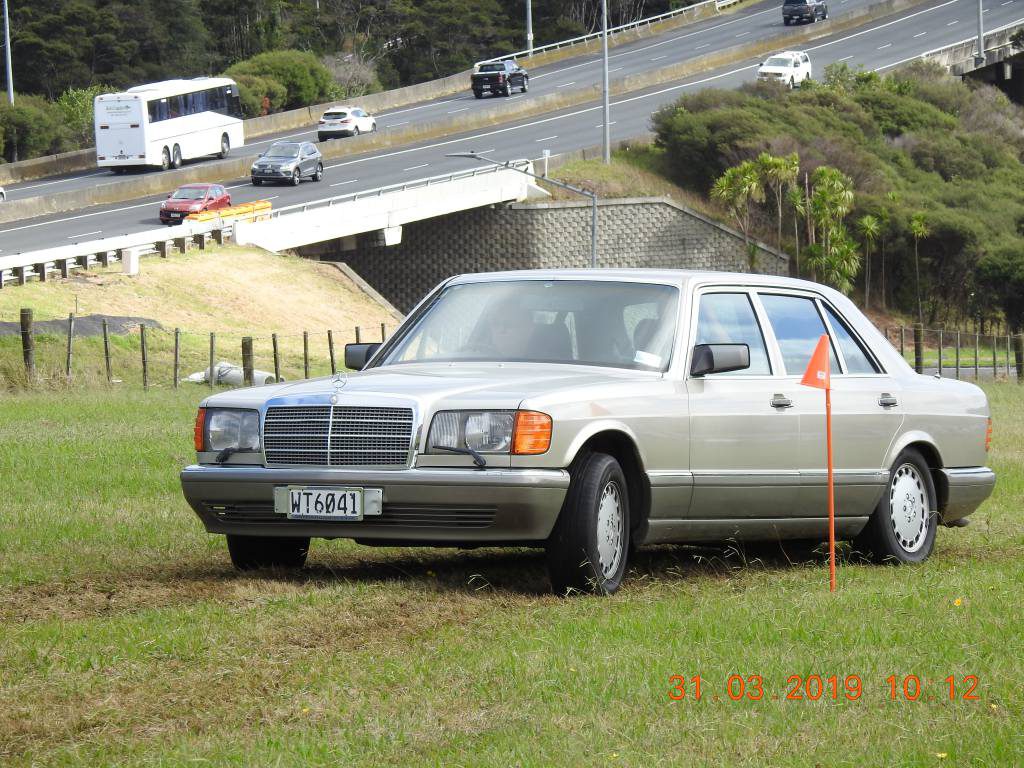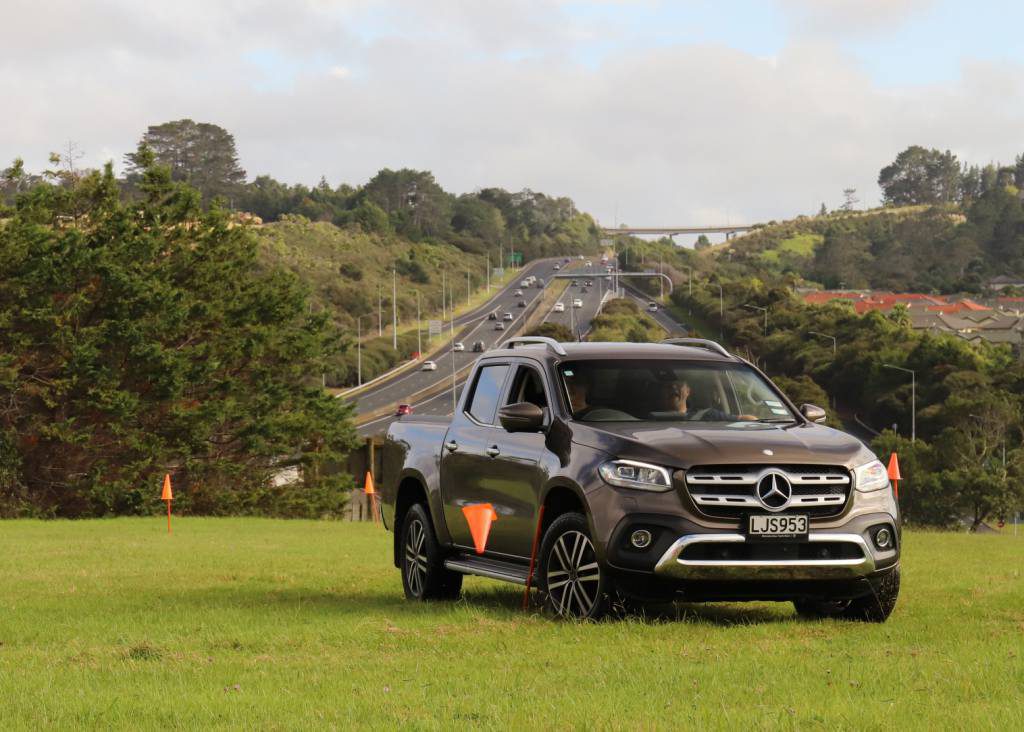 4WD: Ever increasing in popularity (but then I might be biased!), the 4-Wheel drive class had six competitors and a great range of 4WD types.  The class was absolutely dominated by the very impressive A45 pocket-rocket; which also enabled some father-son friendly rivalry to play out across the day.  It was the Jnr of the Eddy Englebrechts that took gold on the day, and impressively second equal overall.  Though Eddy Snr didn't run the last course and was a hair ahead at the completion of the second course run. So who knows what might have been.  The A45 took out the class ahead of Guenther Wesche in his new X-Class 250 – no mean feat when you consider the size & weight difference between the two!  That ute is a lot of heavy metal to throw around the course with a 4 cylinder manual and only come in twenty seconds overall behind (again, I might be biased!).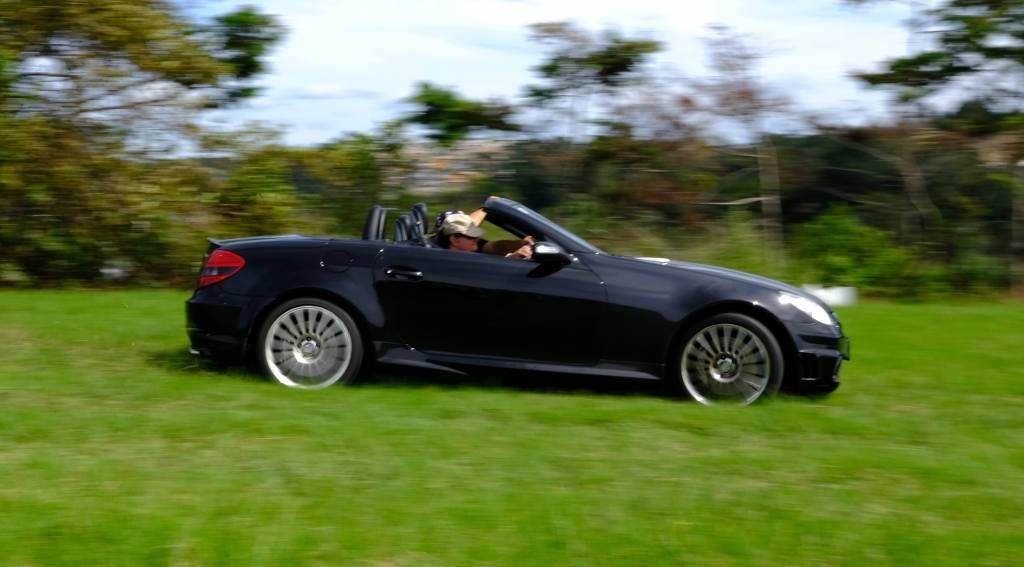 LADIES: Continuing to dominate the ladies class in her SLK55, Janine Jeffrey entered an impressive time and certainly set a great challenge for the rest of the field.  I'm pleased with my second place given it's the first time I've driven 'Goldie' off-road. I feel that this could become addictive and have already cheekily suggested this become a quarterly club event.
OVERALL: Though it's no surprise that one of the club's most experienced drivers, Ken Williams, took out the day overall, Ken's skills, experience and astonishingly powerful and agile SL500 have seen him rightfully earn himself this position on many an occasion.  Ken's beautiful 350SL stewarded many a happy driver around the course on the day, demonstrating why these classics will forever remain such a coveted class in the Mercedes-Benz stable.  Well done to Ken for his achievements and for his work creating the courses and organisation on the day – they were brilliant.
Time-keepers: Many thanks to Jim and Peter for their time-keeping skills – and willingness to flaunt danger by standing that close to the finish line!
My personal thanks to the many club members who directly and informally made the day such a fun event.  I am grateful for willingness of everyone to get involved and make it such a brilliant atmosphere.  And thanks Brian for the driving tips!  I promise next time I'll swear less and stop earlier.
Lyz Miller
Drivers click here to view all results.
Click here to view more photos on our Gallery page.
Overall results:
1st: Ken Williams – 154.9 / 350SL
2nd =: Bill Bray – 156.6 / B250 & Eddy Englebrecht Jnr – 156.6 / A45
4th Xeno Captain – 157.5 / E320 s/w
Standard class results:
1st: Ken Williams – 154.9 / 350SL
2nd: Bill Bray – 156.6 / B250
3rd:  Xeno Captain – 157.5 / E320 s/w
4 wheel drive class results:
1st: Eddy Englebrecht Jnr – 156.6 / A45
2nd: Guenther Wesche – 178.1 / X250
3rd: Ali Jabar – 228.2 / 200E
Ladies class:
1st: Janine Jeffery – 174.9 / SLK55
2nd: Lyz Miller – 178.0 / C220
3rd: Darylene Tutauha-Steel – 181.1 / 300CE