Always highly anticipated, always hotly contested, the annual gymkhana at the North Shore Vintage Car Club is thankfully held on a fine Auckland day.
Big thanks go to all those people that make days like today run so smoothly such as Hein Vankan who bought the club trailer and started setting up early; Ken laid out the course configuration ably assisted by Brian and they proved to be fair marshals too; Alison and Jim devoted many hours to time keeping, often a thankless task however having two stopwatches ensured an accurate reading with limited conferring; and Bill and Tina for the splendid tea and coffee truck offering respite for the weary.
We were treated to 3 courses starting with the classic slalom, followed by the challenging 5 gate sheep run and finishing with the epic 3 leaf clover.  There were a record 29 drivers competing.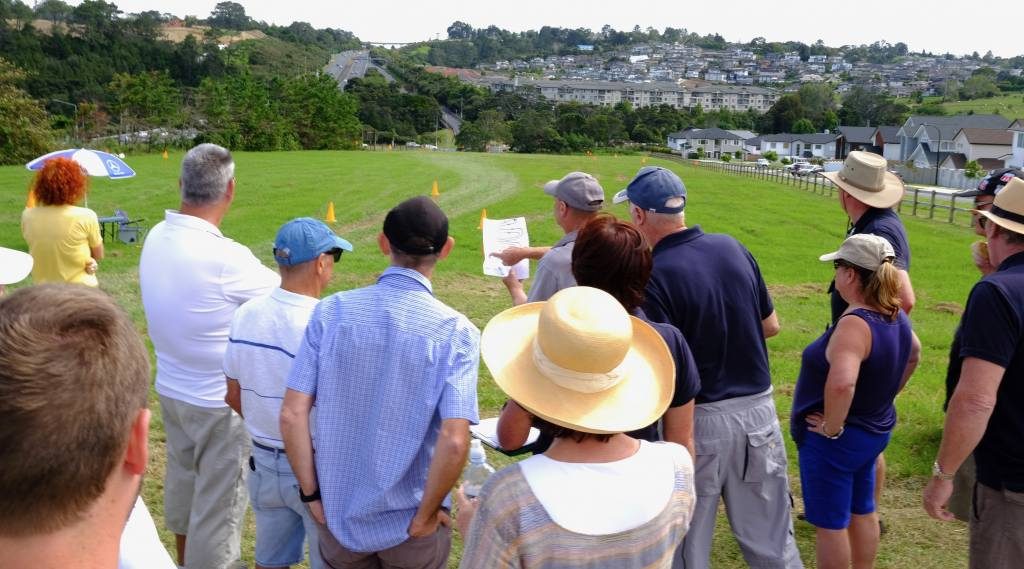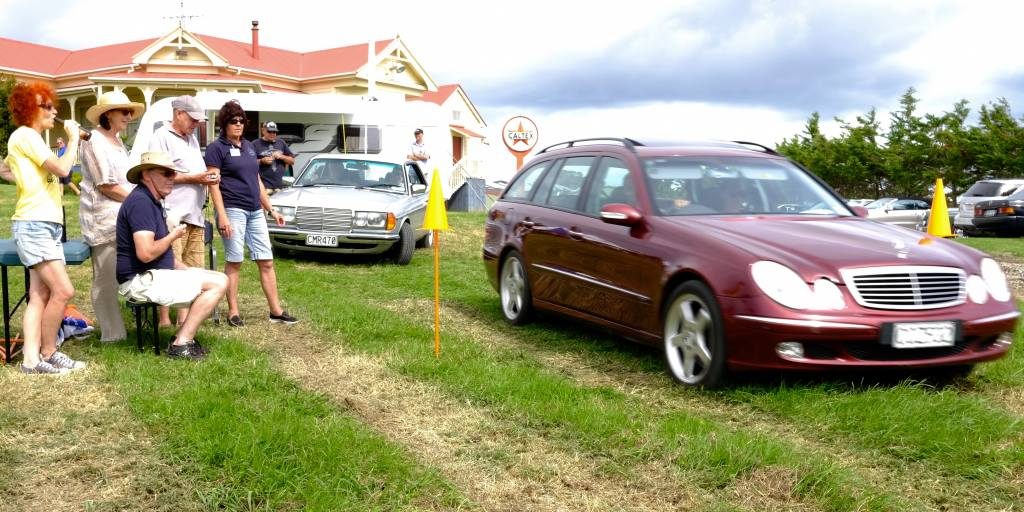 One thing you can always guarantee at the gymkhana is lots of testosterone, cars thrashed to within an inch of their capacity and the odd fan belt failing to last the distance over the bumpy paddock.
Not to be out done this year the ladies gave the men a run for their money with Janine showing Daryl just how it's done and Barb setting Greg a time he just couldn't quite catch. Maybe next year boys!!
The boys from Kerikeri, father and son Carl and Rob, were breathtaking in their manoeuvres and the fastest times kept getting reset till dad won in the end with son Rob a very close second, and hopefully they left the event happy to have made the journey.  We even had Brian hell bent on heating up the pace in Ken's car by setting some of the grass on fire.
So the top six drivers by time over the three courses were:
1st  Carl Hansen    E500 SW
2nd Rob Hansen   E500 SW
3rd Ken Williams  280 CE
4th Janine Jeffery SLK55
5th Daryl Jeffery   SLK55
6th Graham Colebrook C200 Wag
Bill Bray also first in a class of his own – ML350 4×4
Click here drivers to check out your personal best times over each course and full placings.  Club points are awarded to the top six drivers overall.  The winners of each class – modern (Carl Hansen), classic (Ken Williams) and ladies (Janine Jeffery) – will also be recognised at the annual prize giving in August.
If you have ever felt the desire to test your Mercedes and your skills in a safe environment, with lots of tips and tricks from some of the best, then make the move next year to coming along because you won't regret it.
Angelique de Jong 
Click here to view more photos on our Gallery page.