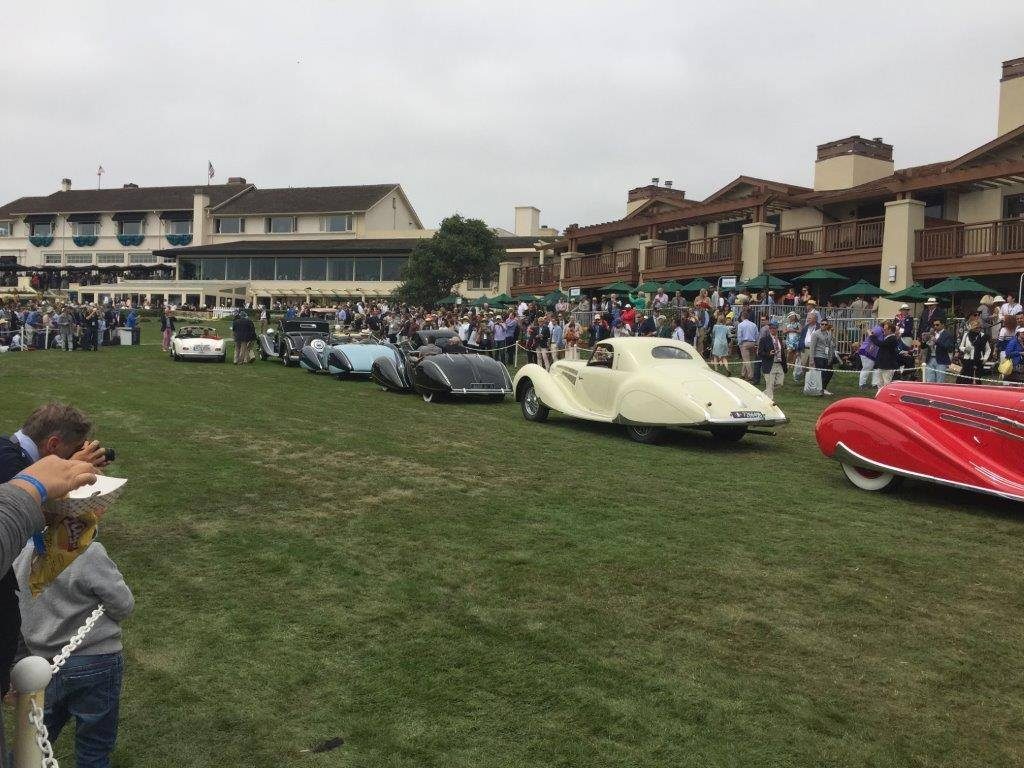 A beginner's guide…
If you have ever thought about going to Pebble Beach "do it".  What a wonderful week of assaults on your senses. Beautiful cars, the sounds and the smell of high octane fuel, throw in some fine dining, wine and the thrill of multimillion dollar auctions, and you have one hell of a week in front of you.
Book accommodation NOW, the biggest hurdle you will have to face is finding a bed within 100km of Monterey or Carmel. Classic car buffs from all over the US and world descend on Monterey for Concours week.  Many book from year to year and a lot of them do not have a budget, prompting the owners of such fine establishments as the "Thunderbird Inn" to charge eye watering prices. Don't worry too much about location as you will be in your vehicle to most events, and free parking is available everywhere with courtesy shuttles to the venues.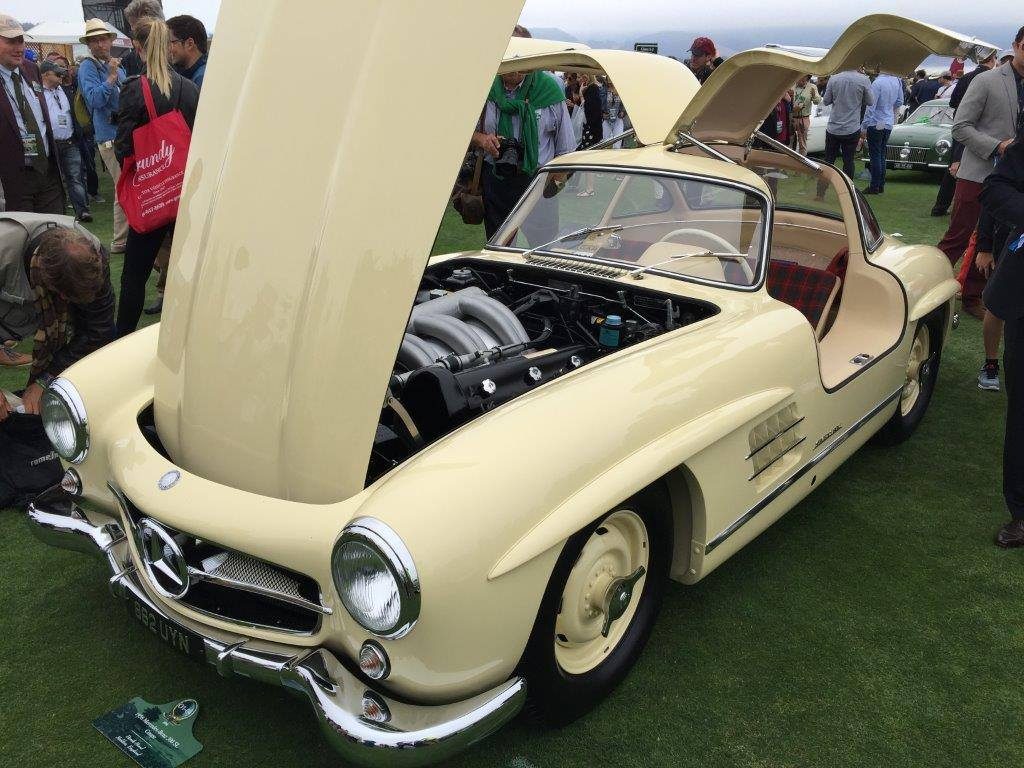 What's it all about? Well, Concourse is a full week of Classic and Vintage car events held in the beautiful Monterey Peninsula about two hours drive south of San Francisco or three hours north from LA. It includes street parades through the seaside villages of Carmel and Monterey, displays of different Marques around the many championship golf courses that surround the area, motor racing at the famous Laguna Seca race track, and auctions by famous auction houses such as Gooding's, Christies, Bonham's and others. The week culminates at the famous Pebble Beach Golf Course with the Concours day which is rather like a day at Ascot. Lots of beautiful people, cars, champagne and lovely fathers with their daughters, and as one in our group observed, a lot of ladies "over restored like the cars".
A typical week long programme might look like this although you will have to make choices as you cannot take in all that is on offer.
Fly to San Francisco, arrive about midday Monday, stay over in San Fran to beat the jet lag before picking up a rental car. There are about five rental companies conveniently located around Union Square.  Tuesday early, drive to Carmel by the sea for the street parade, and take in Automobilia for that book, part or poster you have always wanted.
Wednesday the "Carmel Mission Classic" is a delightful and relaxed venue with handy free parking nearby.  Taste some of the many wines on sample and look at the motoring art show, and you could also take in the "Little car show" for a bit of fun. Thursday is when you start to have to choose from the many options available. "Retro Auto" is a favourite as is the "Tour d Elegance". You will also want to start checking on some of the upcoming auctions if you have very deep pockets. Today some of the lower priced cars will be on the stage at Russo and Steele and Rick Cole Auctions. Most of the auction houses charge a viewing fee from $10-50, and more if you want a bidder's seat.
Friday's main event and a real delight is "Legends of the Autobahn". This event is where you will see the largest number of Mercedes displayed on the fairways of a beautiful golf course, and most of the European Marques are well represented with around 700 cars on display. Food and drink are always available. Once you have walked the fairways and taken in the eye candy, head to Pebble beach "Retro Auto" followed by automotive displays and debuts of new car releases. If you still have the legs check out a Russo and Steele and RM Sotheby's auction line-up to finish the afternoon, before a well-deserved drinks break; head to Cannery row in Monterey for the "Exotics on Cannery Road"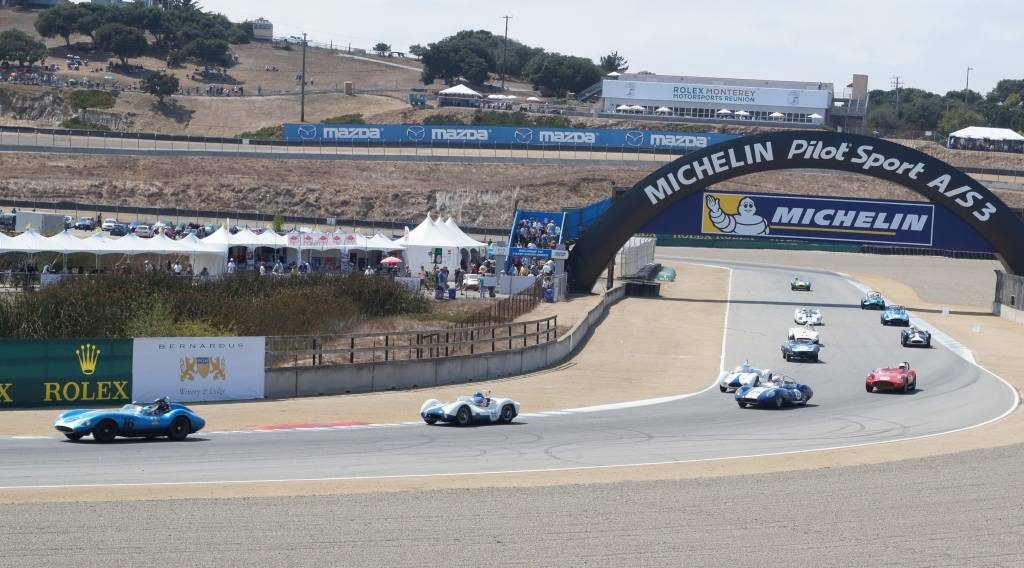 There is really only one thing to do on Saturday and that is take in classic motor racing at Laguna Seca.  You are free to wander the pits and view some beautiful and famous classic cars up close, settle into the stands with a beer and a hot dog, and enjoy a wonderful spectacle of classic motor racing. You will not want to leave until the last race is over. If you still have time, check out the "Concourso Italiano" and for a laugh the "Concourse d'Lemons". For the serious buyer who has just sold a house in Grey Lynn head to RM Sotheby's or Mecum's auctions. It is worth attending at least one but keep your head down, the auctioneers are very sharp.
Sunday is the day to dust off your number ones and leave your shorts at the hotel. Concours d'Elegance at Pebble beach is the holy grail of classic car collecting.  This is where you come to show off your wealth and your classic, if you have survived the rigorous selection process to be allowed on the 18th fairway at the famed Pebble Beach Course. Only a select few ever make it to the 18th green and a hole in one there will add a million dollars value to your car.
Concours is a wonderful week long experience for like-minded couples, or a group of friends who need a break.  "Don't try to short change it" – we are here for a good time not a long time!
Book now and enjoy in August 2017.
Colin Carran
Click here to view more photos on our Gallery page.