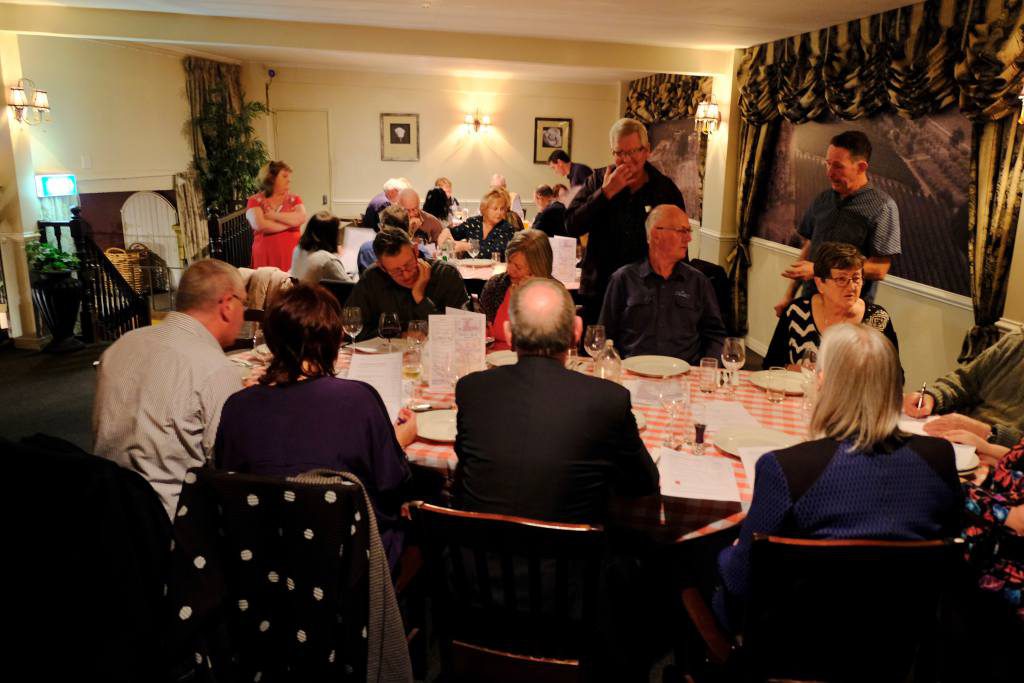 Friday 10th of August was a lovely clear evening, when 40 members came together for some wonderful (and abundant) Italian food at Sal Rose restaurant.
All the superb Mercedes in the car park pulled in an intrigued passer-by who was impressed by the sight and a potential new member. Janine Jeffery had put together a great quiz revealing some hidden gems about our committee, with Lynn Hood taking out the bottle of wine prize for the most correct answers. Vivian Decker also got a bottle of wine as the committee member with the most correct answers.
A serious moment was taken with Roy Hobson giving tribute to our recently passed and valued life member, Michael Clark.  Following on, the evening mood was relaxed and fun.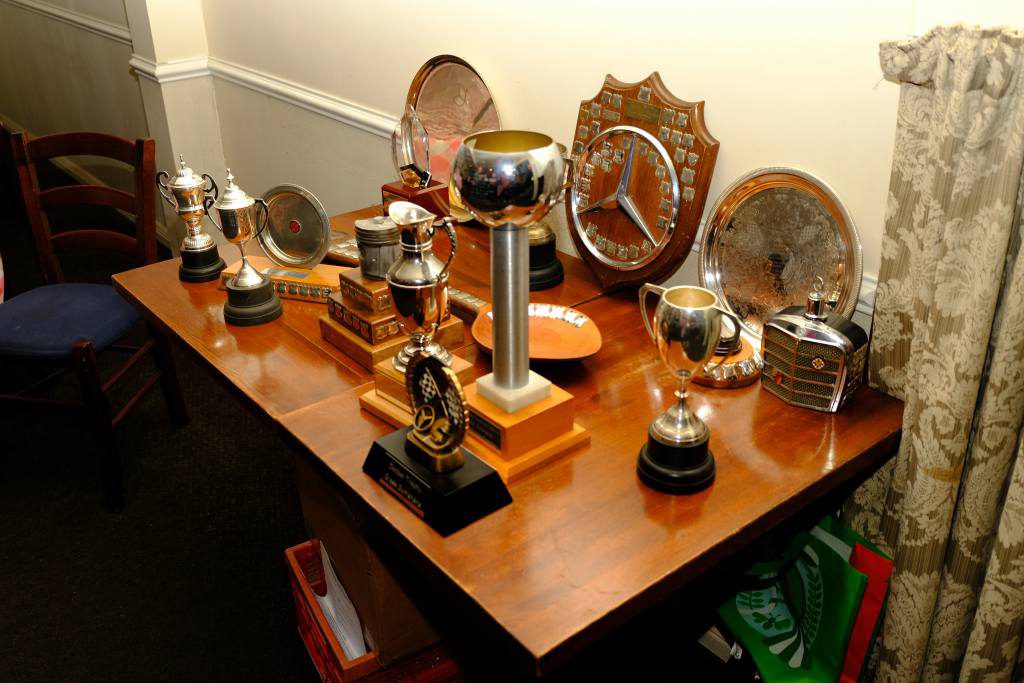 The trophies awarded in between courses, for member achievements throughout the year, are as follows:
 Trials Trophy – Angelique de Jong & Chris Haliday  (Peter R Braun Trophy)
Clear winners being first in one event and second in the other (Top Down Tour/Triple Dip)
 Grass Gymkhana Winner – Classic Car – Ken Williams – For the 6th time in a row and 18th time out of 33 (Linda Johnson Trophy)

 Grass Gymkhana – Ladies Trophy – Janine Jeffery – Second time in a row (Jeffery Trophy)

 Grass Gymkhana – Modern Car – Carl Hanson – With his son Rob in close second place (Decker Trophy)

 Concours d'Elegance (Eric Brook Trophy) – Harald Decker's 190SL – Brit & Euro Pre 1980 – People Choice
 Best Concourse Car – David Winn's 230E – Brit & Euro Post 1979 – People's Choice (Lloyd Marx Tray)
 Concours d'Elegance – Intermarque Event – Harald Decker – Record top points scored for the Intermarque
We had 3 cars entered this year – a Silver 1957 Roadster scored 554 points, another Silver 1957 Roadster scoring 560 and the top scorer with 571 points  a 1960 190SL
 Best Article – Claudia Schoushkoff – 'Weekend of a Lifetime SL-Club Pagode Germany' (Fleming Tray)
Special mention to John Tomlin for his SL500 Track Debut article
 Best Event Report – David Winn – 'Thumbs up for Top Down' (Lokes Trophy)
Special mentions to Angelique for Sunday Funday & Graeme for Ellerslie Intermarque event reports
 Hard Luck Piston – John Tate (Ken Williams Trophy)
A bit of competition for this one with Alison not even getting off the starting line for the Parks Extravaganza, except via a tow truck, and Ken starting a fire under his car at the Gymkhana. But the prize had to go to John for persistence at the Gymkhana, despite continuing to throw timing belts, from memory three times.
 Stirrer – Greg Lokes – for going above and beyond, stirring up new members (Wooden Spoon)

 Clubman Family Member – Barbara Lokes – 0n 145 Club Points (Queenin Trophy)
Lyn & Janine 2nd equal 99 points, 3rd place Teena 80 points
 Clubman Trophy – Greg Lokes – 0n 145 Club Points (AD Organ Memorial Clubman Trophy)
2nd Brian 122 points, 3rd Ken 107 points
 Committee Discretionary Award – Alison Lambden – for consistently producing an outstanding website & magazine (Vankan Cup)
 Committee Merit Award – Jim Manoah – for outstanding work at the Gymkhana (English Tray)
 Millennium Trophy, Presidents Award – Janine Jeffery (Mr & Mrs H Vankan Cup)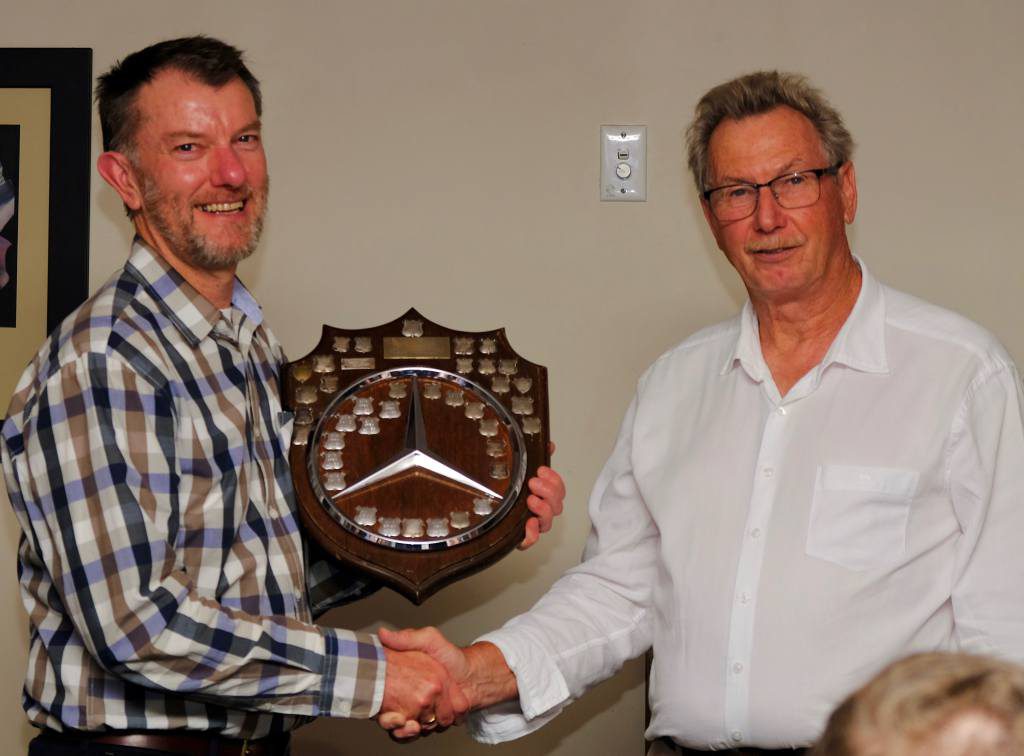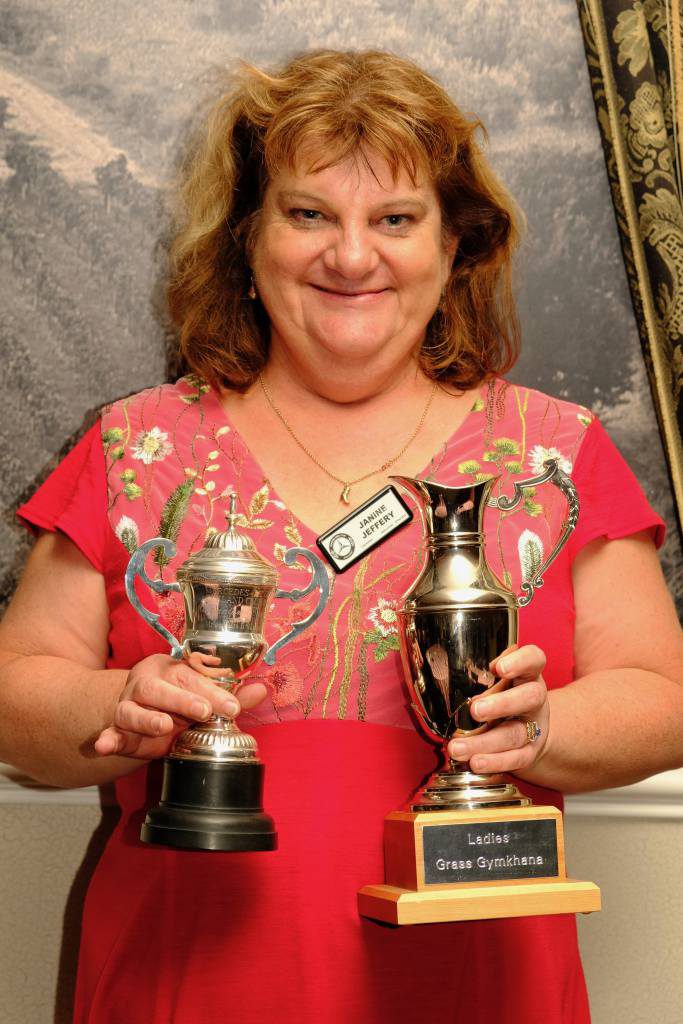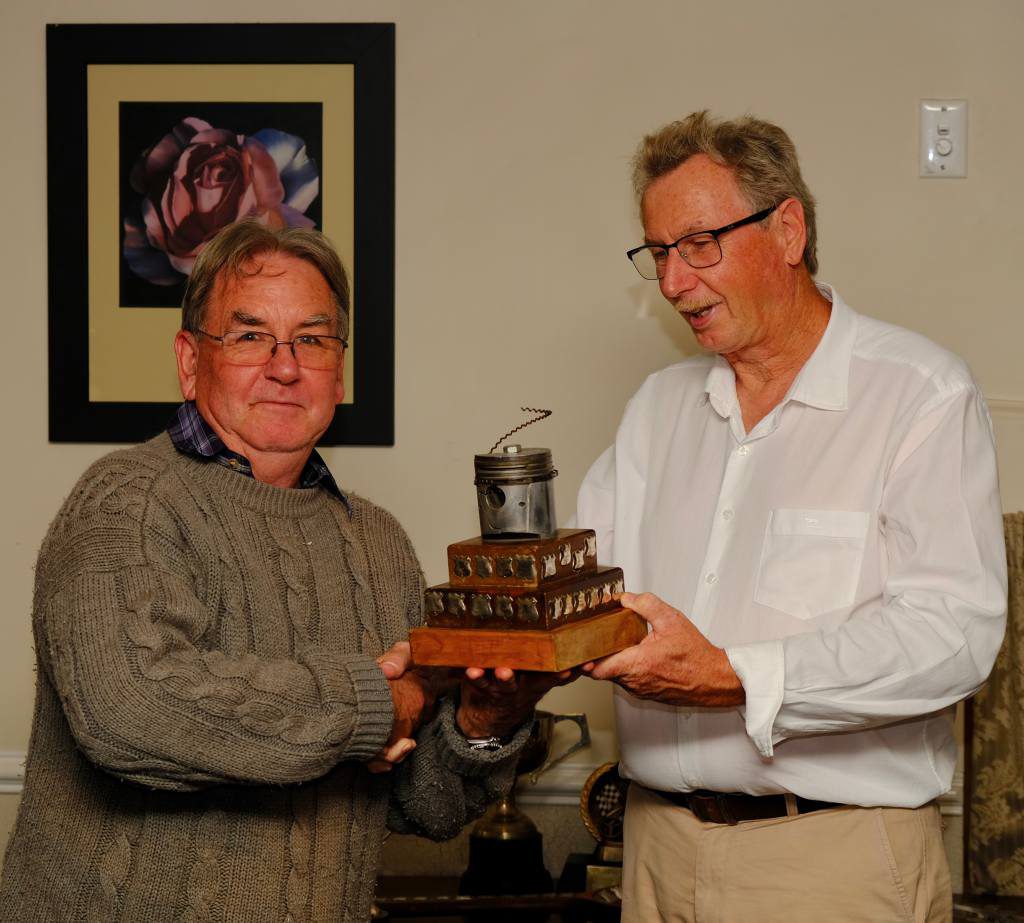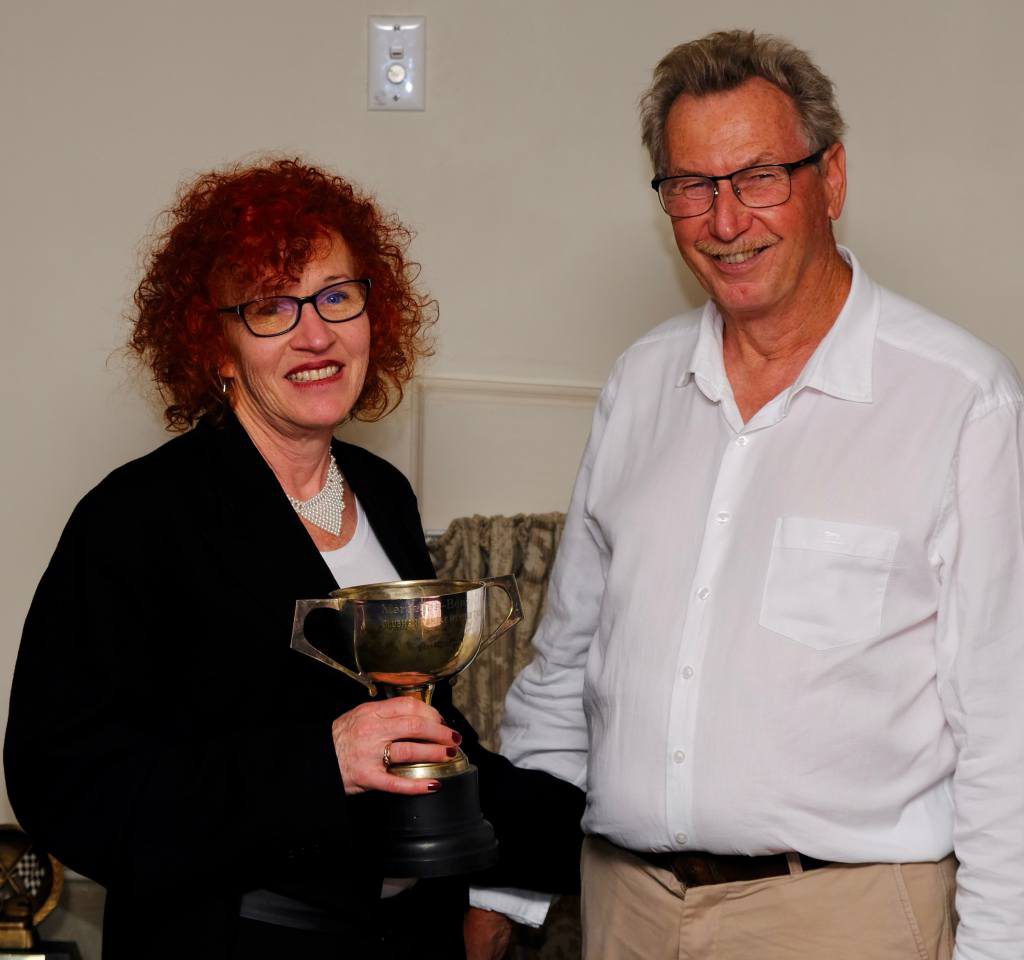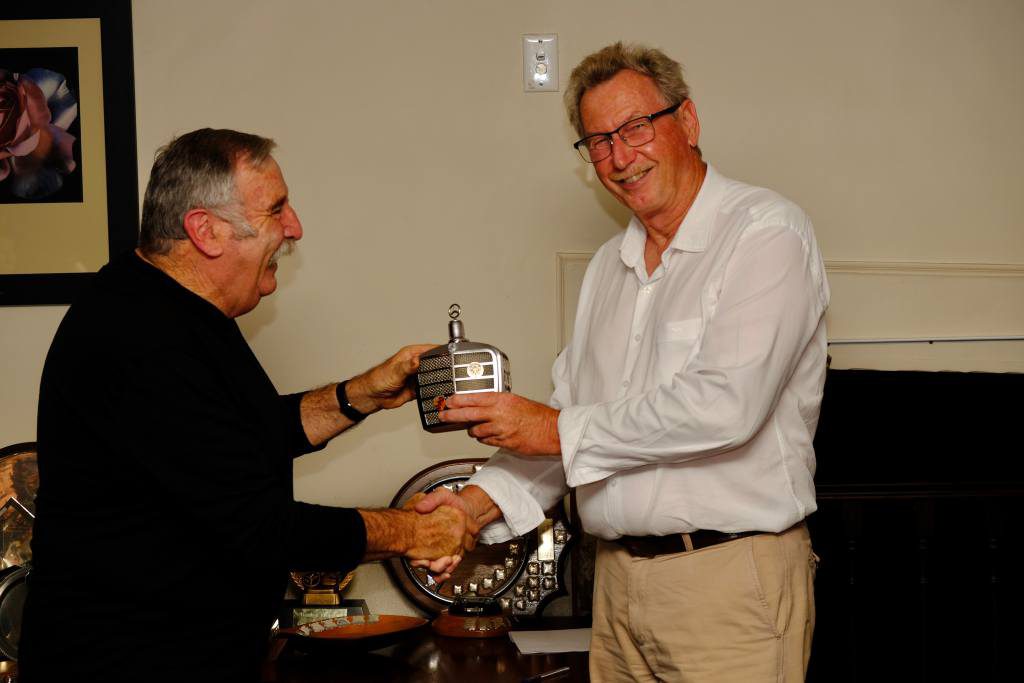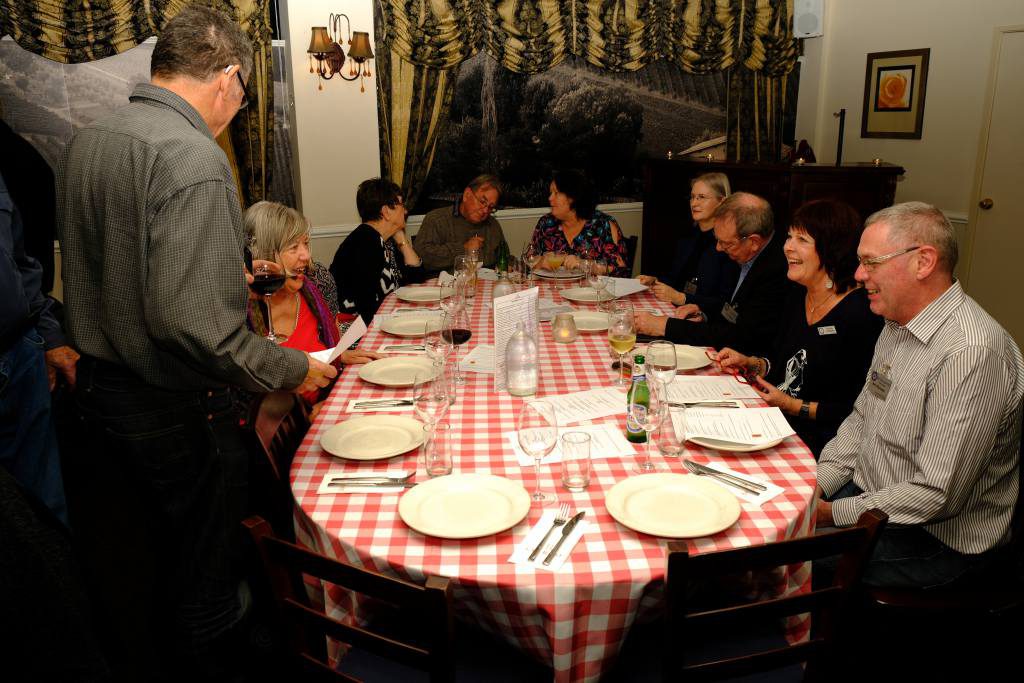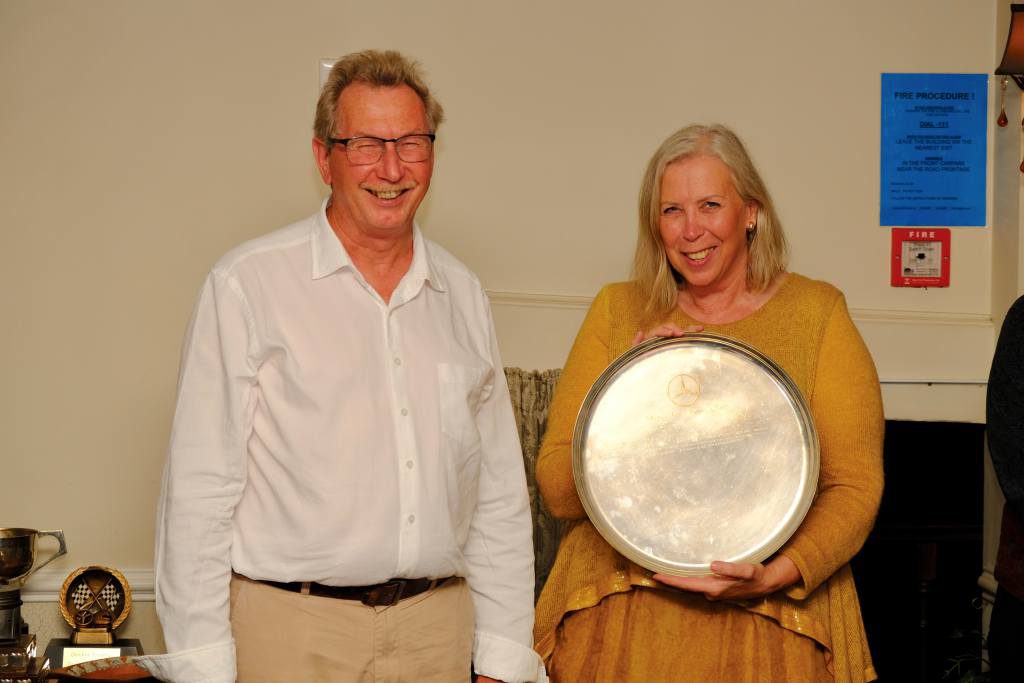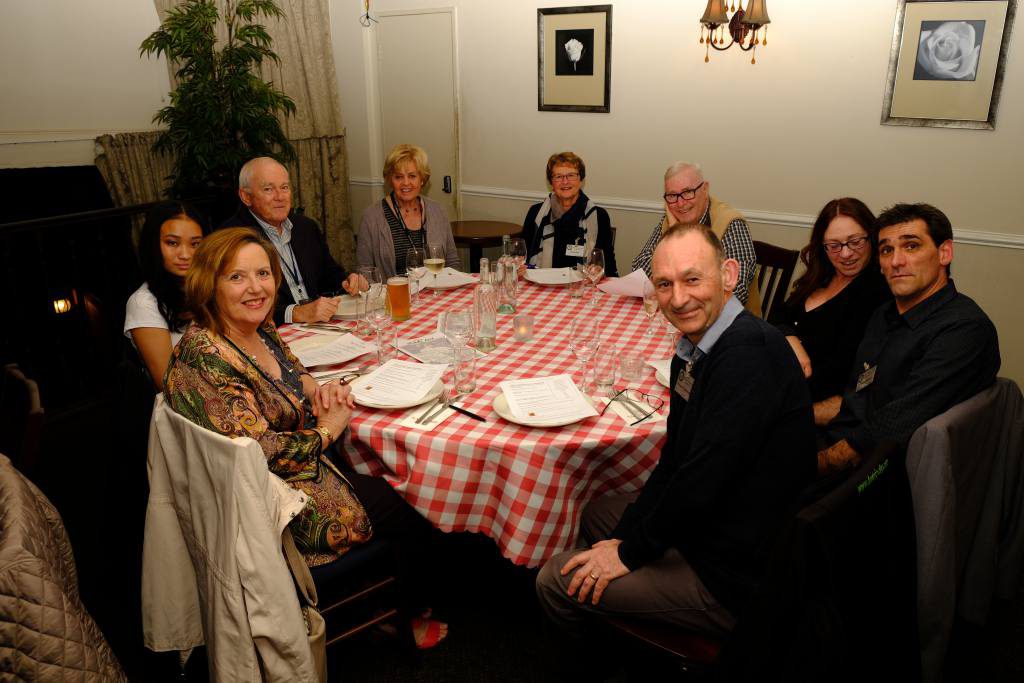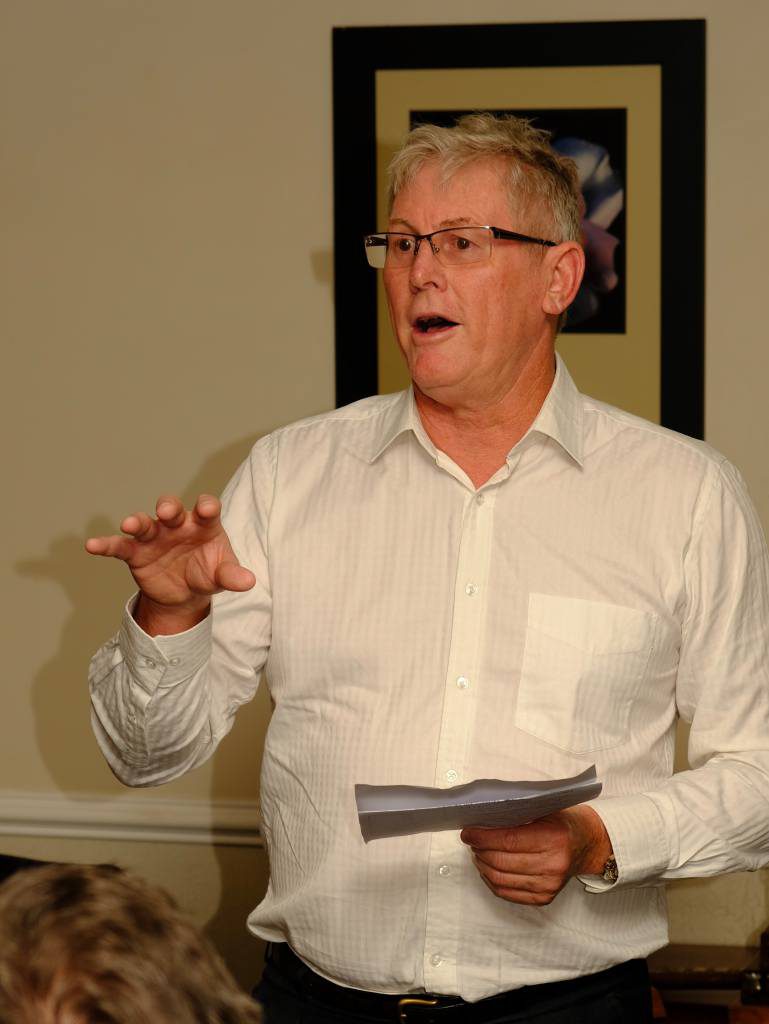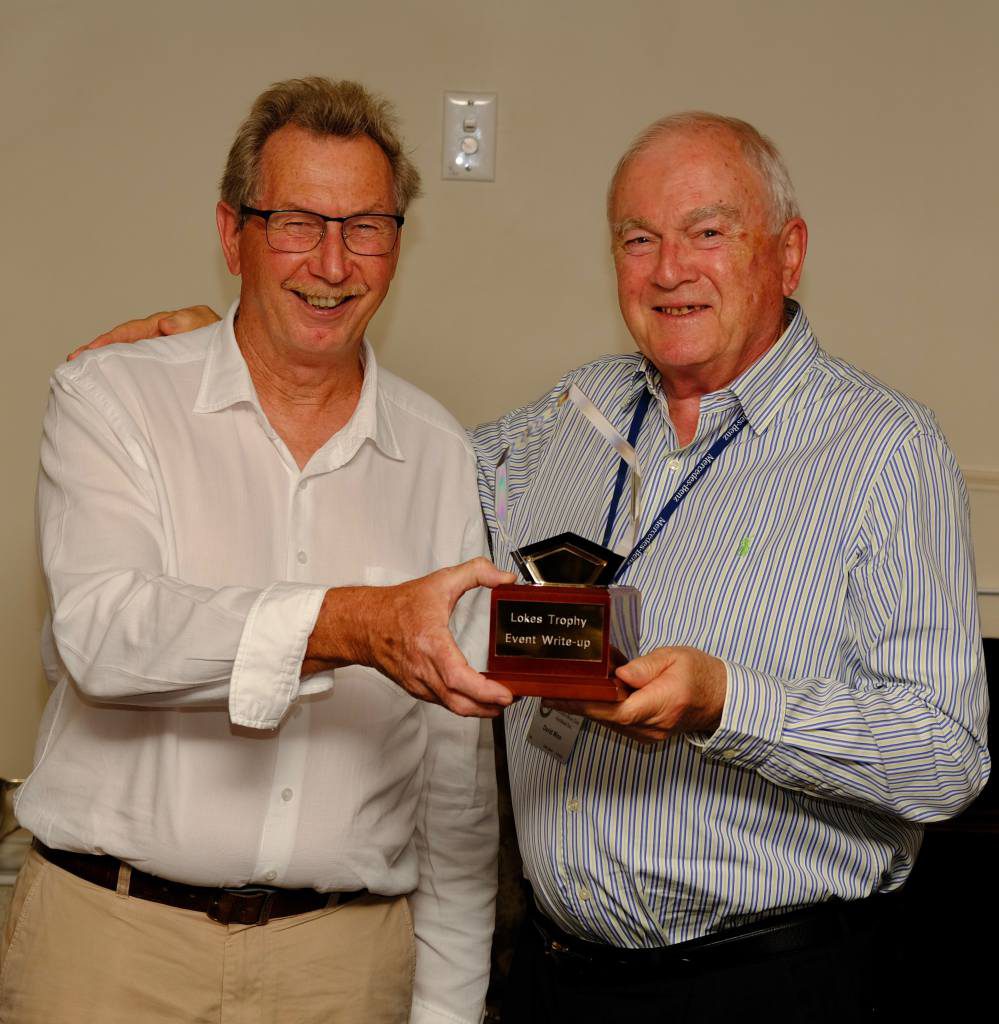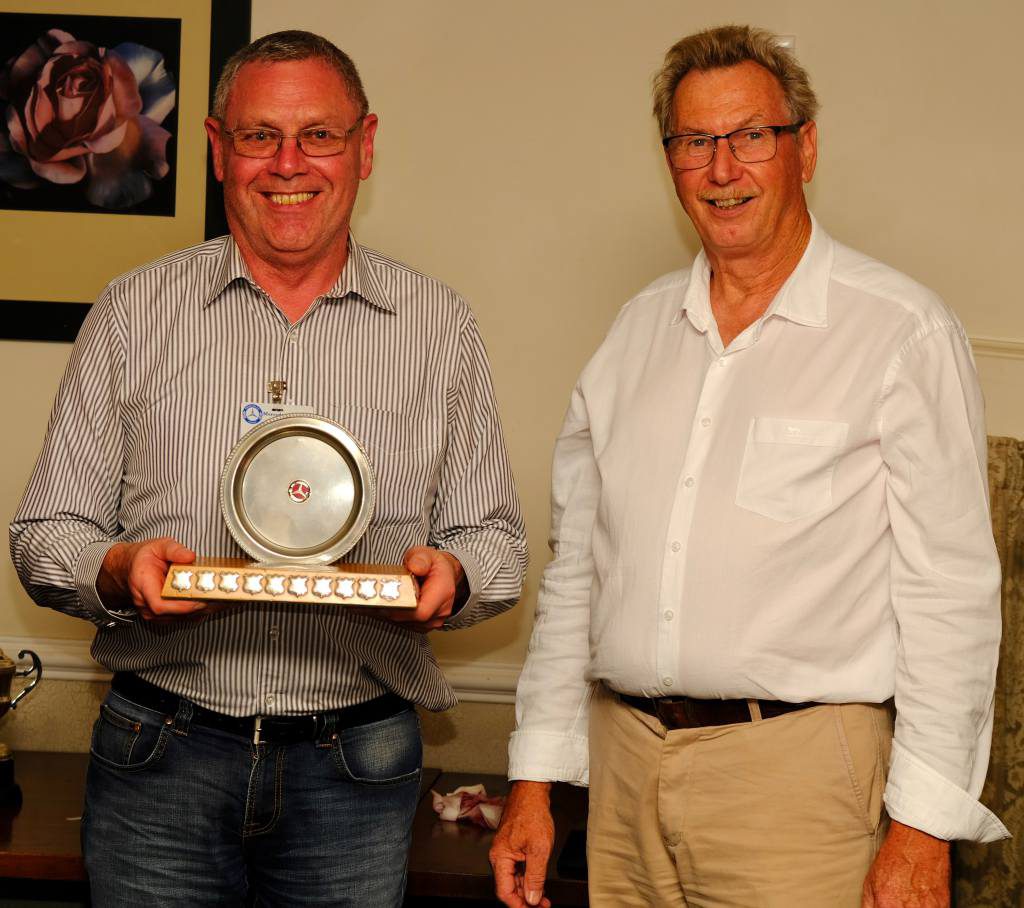 Click here to view all photos on our Gallery page.
Barbara Lokes