After the great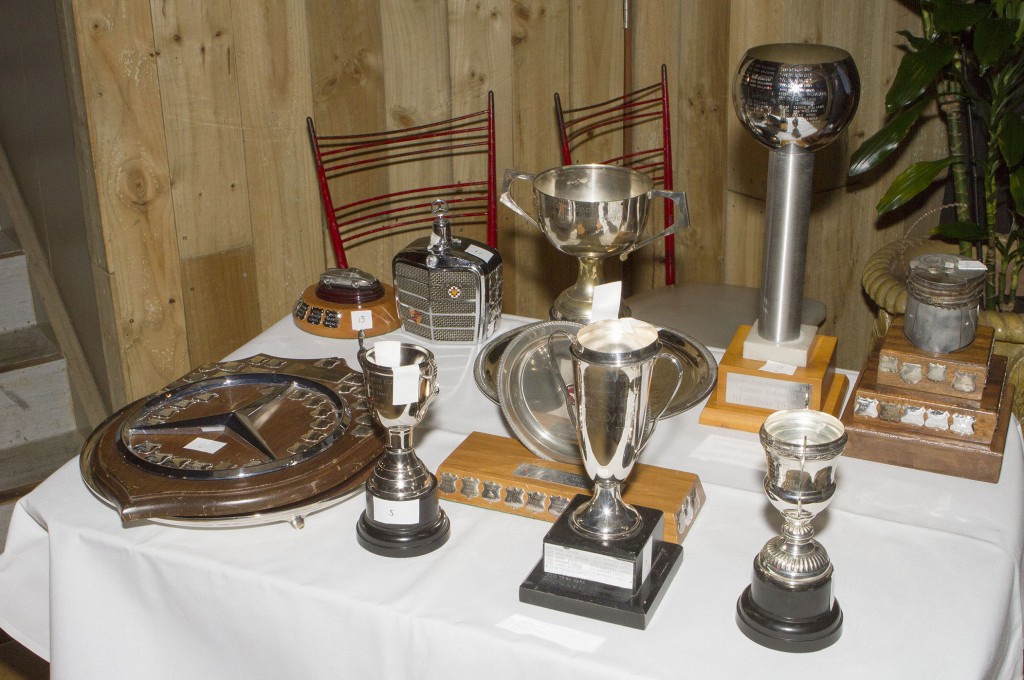 mid-winter dinner last year at La Cigale, how could we not go back. It was my first club event that I organised and I was very nervous about doing it. I had no need to worry as I was well supported by the other committee members and my wife Janine.
The day arrived and it was a typical Auckland winter's evening, cold with showers. Arriving at La Cigale we had been allocated the corner area under the indoor pergola giving an atmosphere of being outdoors, while indoor and out the Auckland weather. Everyone sauntered in and mixed and mingled over pre dinner drinks. Greg, who was the MC for the night, looked great in a suit and tie.
After an entree platter it was time to find out who were the winners from the years events. Bill announced the awards and kept us spellbound with stories about each trophy and the awarding, which were then handed out by our new President Harold.
Trials Award – Peter Braun Trophy : Richard and Rosemary Glenn
President's Award – Millennium Trophy: David Winn – for services as President for the last 5 years both for us in Auckland and working with the national body.
Committee Merit Award – MB Club (UK) Award: Alison Lambden – for tireless services as our Editor and establishment of our stunning new club website.
Ladies Attendance – Philomena Organ Cup: Barbara Lokes – great involvement throughout the year.
Committee Award – Vankan Cup: Greg Lokes – for services as club photographer and the resultant improvement in our magazine content.
Club Points – Clubman Trophy: David Winn
Best Magazine Article – Flemming Trophy: Angela Rickwood for Top Down Tour article.
Hard Luck – Piston Trophy: David Winn – for damaging Garry Boyce's Galaxy of Cars entry, the 190 SL.
Grass Gymkhana – Linda Johnson Trophy: Ken Williams – seemingly unbeatable.
Clubman Family Member – Queenin Trophy: Barbara Lokes – for highest points total as the family member.
Galaxy of Cars – (Pre 1970) Brookes Trophy: Ken Williams
Galaxy of Cars – (Post 1970) Marx Trophy: Lloyd Marx
Concours d'Elegance – Grey Trophy: Garry Boyce – achievement of overall winner of the 2015 Ellerslie Intermarque Concours d'Elegance with his 300SL Gullwing.
After all the congratulations it was on to the meal. A delicious main course was a mouth-watering mix of lamb and chicken dishes, salad and crispy roasties, followed by choice desserts. Perfect hearty winner fare for a cold night. A great time was had by all, catching up with other members in a relaxed atmosphere. It was great to see so many members turn out.
Thanks to Greg and Bill for MC work and to Harald for presenting the awards.
See you all at the September's Scavenger Hunt.
Daryl Jeffery
[huge_it_gallery id="24″]