Whats this? A break-away group from the Farmers Xmas Parade?
A short distance away at Westhaven's Z Pier, a collection of 20 magnificent Mercedes sleighs,
festooned in Xmas regalia gathered.
Santas and elves, wisemen and fairies, tinsel and baubles, a hot chick called Angelique and –' Batman'?!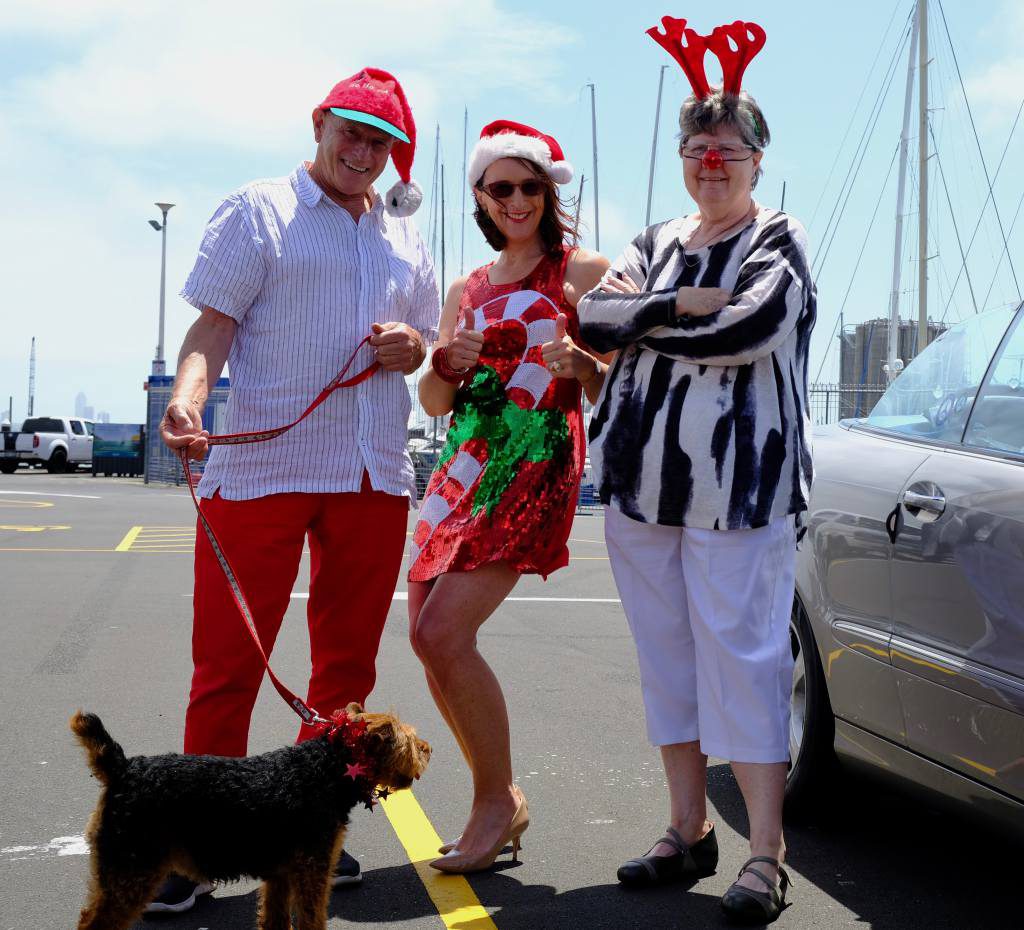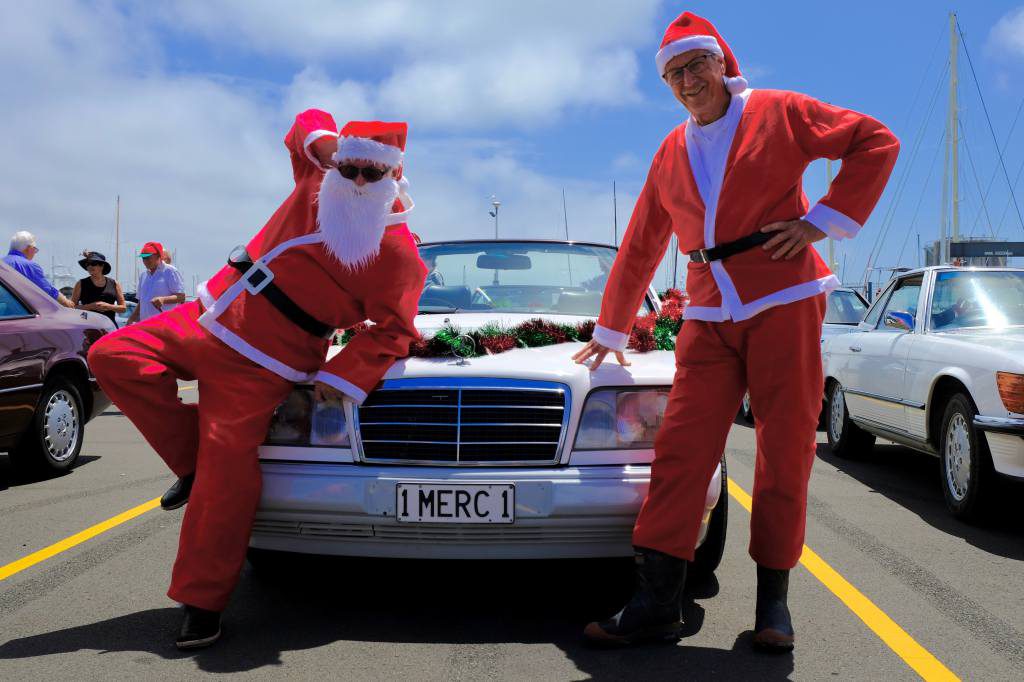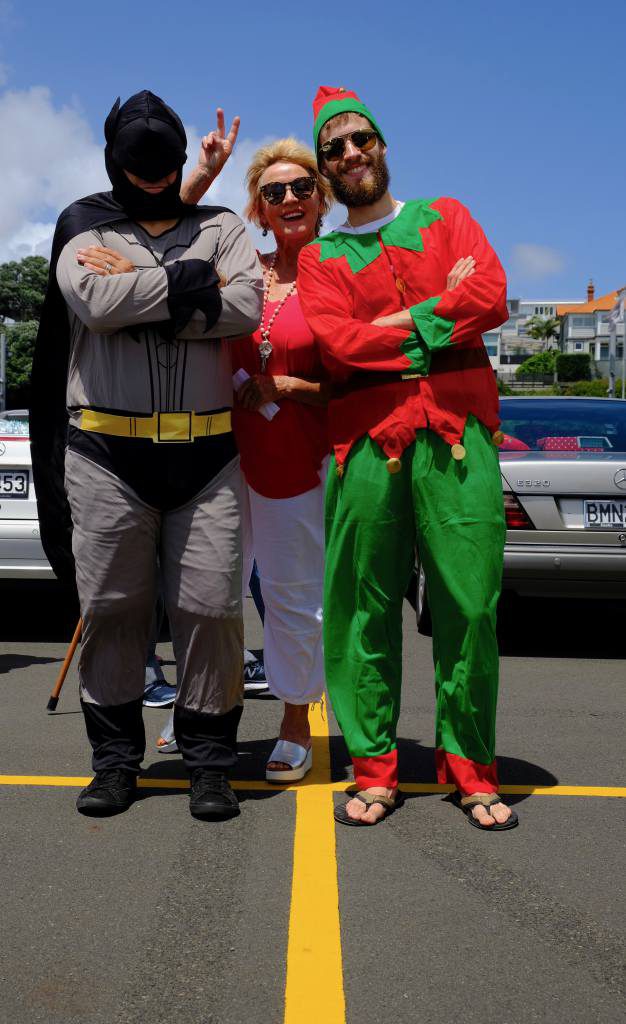 But – where were the reindeer?
Onlookers and judges wandered and pondered.
Amongst hand shakes and cheers, backslapping and mirth at girth, parcels were presented to the proud recipients
of the finest of sleighs and costumes to match.
But – where were the reindeer?
Suddenly the call went out.  'Hark, to Soljans Watering Hole we must go'!
The air was charged with expectation as 20  sleighs all roared into life, and 80 hooves pounded off into the distance.
The reindeer were under the bonnet.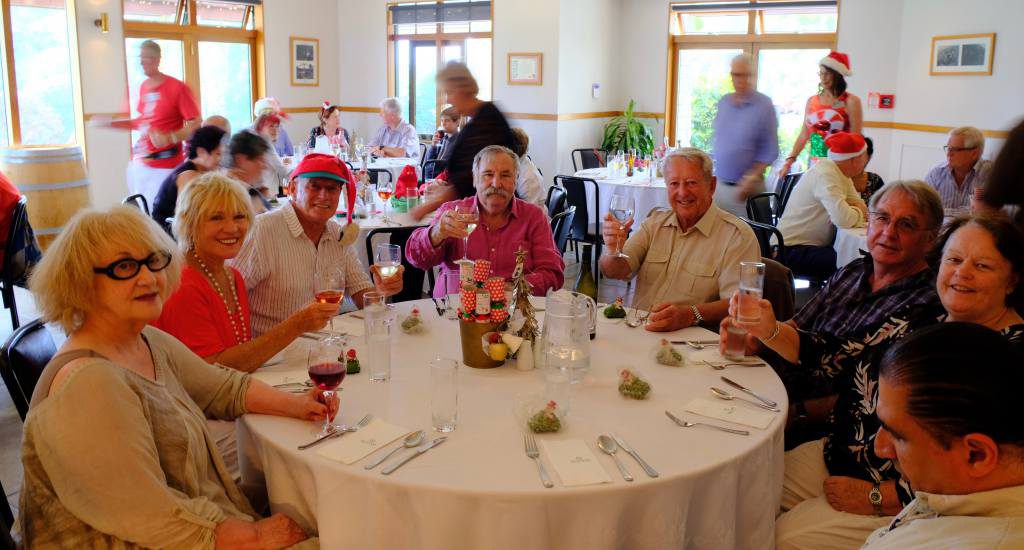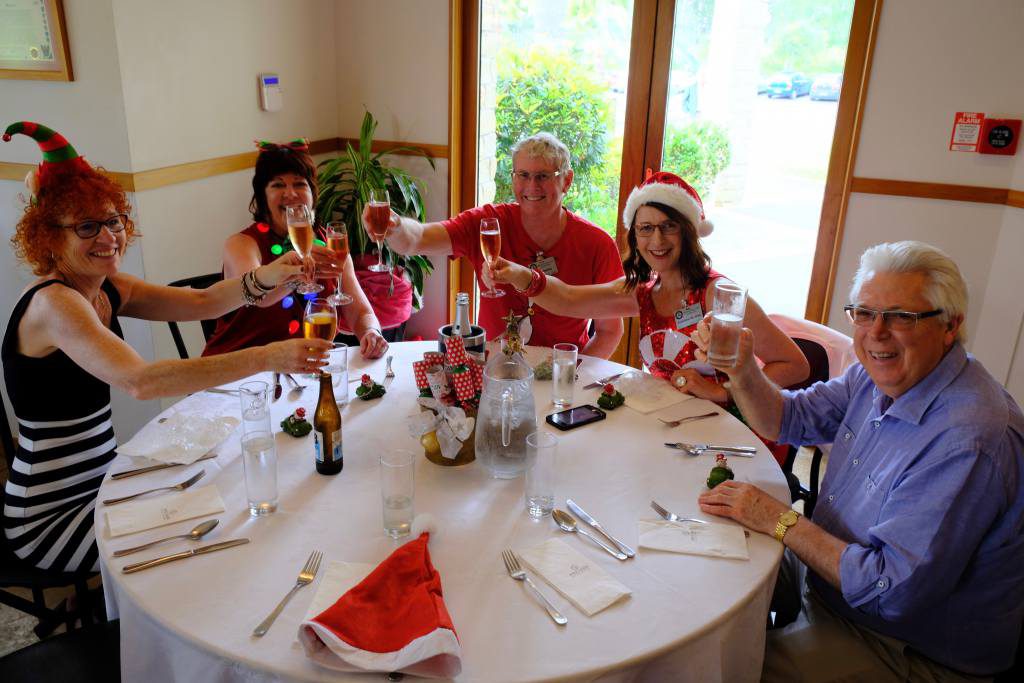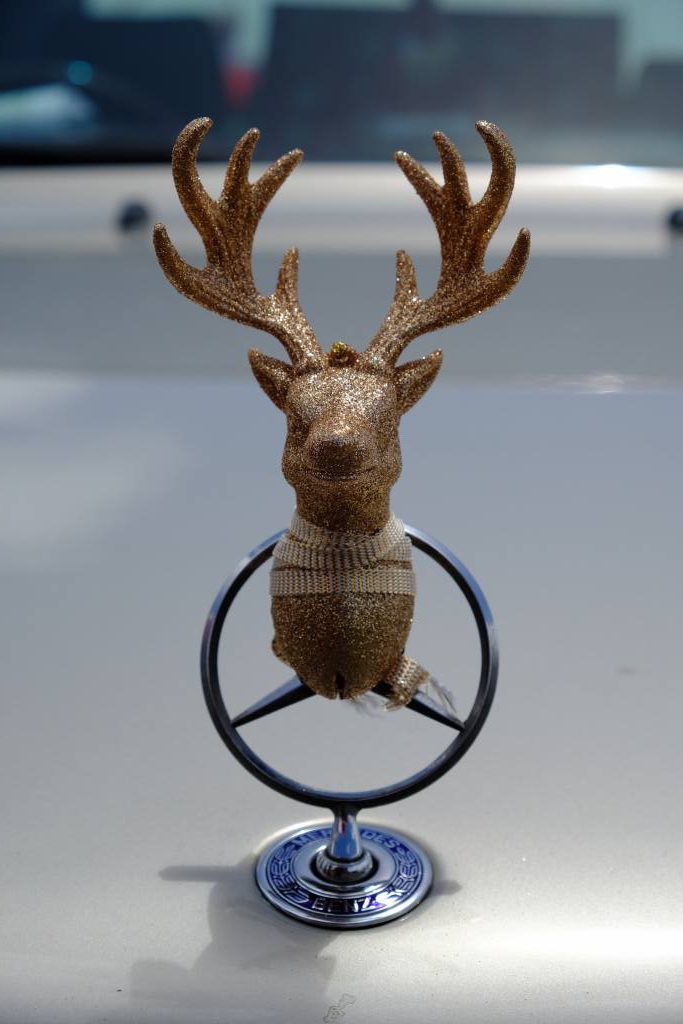 Happy festive season everyone – follow the star.
Noeline Williams
Click here to view all photos on our Gallery page.