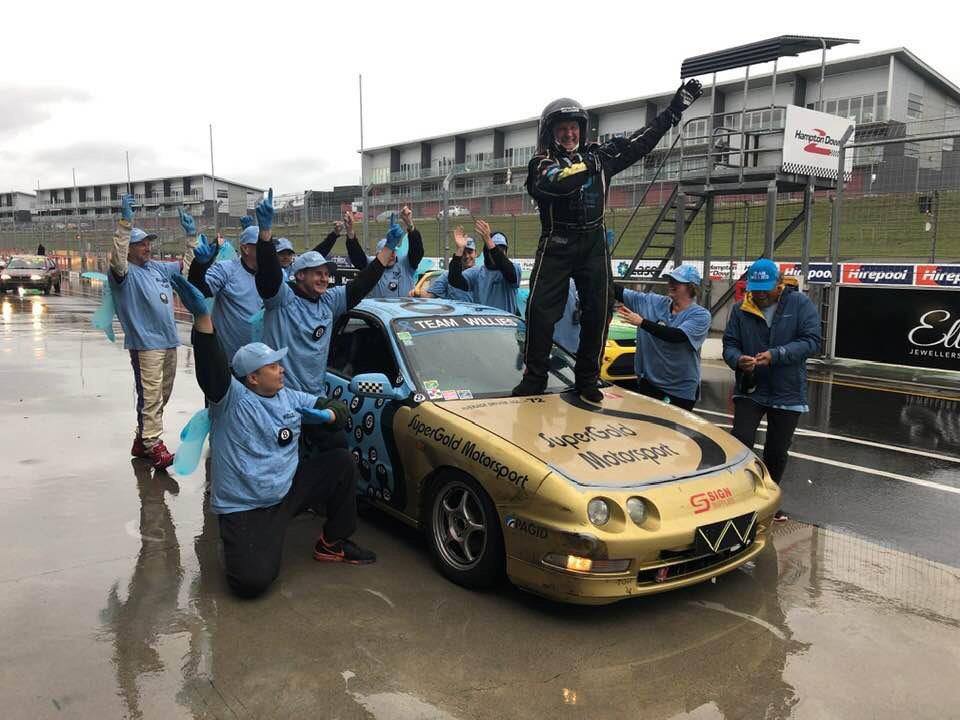 What do you do when waiting to start the Peking to Paris Endurance Rally?
Join my four brothers in a 24 hour endurance race at Hampton Downs in an old Honda of course!
This race is a charity event so we chose the Prostate Cancer Awareness theme. Our lemon is an old Honda Integra 1.8 litre that was used by brother Ray in 2 K Cup racing.
The race started at 3 pm on Saturday 11th May and ran all night till 3pm on Sunday.  We were so pleased and amazed to win the race, doing 811 laps (a record).
We had some fog, rain, tyre and brake changes, and refuelled each driver change. We were not the fastest car there but kept up consistently good lap times and the car stayed reliable.
The car's race number is 360 which is the total of the five brothers' ages (average 72 years).
We all took turns driving. I did four stints of aprox 1.5 hours each and over 200 laps in all.
What a FUN way to spend a weekend!!!
Ken Williams