Saturday 7th& Sunday 8th November 2020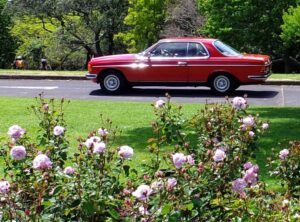 An Auckland Mercedes Benz Club Event
Organised by Alison & Garry Boyce
Registration closes 16th October 2020           
Back by popular request, originating in New Plymouth, this weekend event will take you to some of the most stunning gardens in the region.  We will visit Puketarata, Hawera, a garden of National significance, much loved private gardens as well as special public gardens.
A list of suggested gardens and recommended eating places will be emailed to you once you have registered with Garry.  We recommend you view the Taranaki Garden Festival Website at www.gardenfestnz.co.nz  or arrange to have a programme sent to you by sending an email to them.
Before registering:
Please book your accommodation no later than 16th October for the special rate.

Rally HQ is the Auto Lodge Motor Inn,  New Plymouth.
Special rates have been negotiated – Quote: "Classic cars" when you book.  Tel: 0800 800 896

[email protected]

www.autolodge.co.nz
We have 20 rooms on hold at special rates for Friday 6th

 November and Saturday 7

th

 November at:

Auto Lodge Motor Inn
393 Devon Street East
New Plymouth
Selection of rooms;-

Standard studio with Queen or Queen + Single bed for 2 persons @ $119 per night
Executive studio with Queen or Queen + Single bed for 2 persons @ $139 per night
Superior studio with Queen or Queen + Single bed for 2 persons @ $159 per night
There is other accommodation available in the vicinity.  Devon Hotel, 390 Devon St East (opposite the Auto Lodge) Tel: 0800 843 338 – www.devonhotel.co.nz
Arrange payment for the Group Dinner on Saturday evening 7th November




at 7.30pm, at Social Kitchen – https://www.social-kitchen.co.nz/
Cost is $60 per person (drinks extra)
Please confirm your attendance at Social Kitchen group dinner by pre-payment to G.J. Boyce
Account # 06 0237 0033281 00.
Please include your name and "Taranaki" in the payment details.
Enquiries to Alison & Garry:  [email protected]
Registration Form