Ken Williams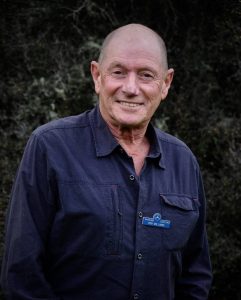 Ken has a long association with our club from the day he answered an advertisement in the  paper suggesting those with an interest meet with other like-minded people in a car park for a coffee and drive together, through until now.
He was involved when the club purchased a 1935 Mercedes 200 LS as a restoration project and for many years it was intermittently worked on by the members.
He has served on the Auckland Club committee for almost the entire time since it was formed back in 1976. It became an incorporated society and then he put his effort in to encouraging and helping other regional centres to start their clubs. The National Club had by now moved to being Auckland based. He was President on the National Club Committee for a few years and held many positions including President, on our Auckland regional club.
We could not be in safer hands.
We were introduced to car shows, trials (which turned out to be too difficult) and grass gymkhanas and had many years of fun at such events, where he was assisted by other members in the running of these. And will continue to run these events today. Ken has been the winner of these competitions many many times.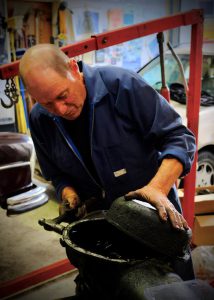 He is also into car racing, in a Mercedes of course. Firstly, in a 1973 280E W114 in Classic races and Targa. He won his class in the 1st Targa, then had engine failure in the 2nd, then rolled down a paddock in the 3rd. We patched it up and continued and finished but the damage meant all the mechanicals were moved into a 1973 W114 280CE 2 door coupe. This car still gets raced regularly at all NZ tracks. Ken is involved in many other car related activities, such as Classic Car Shows, The Rally of the Incas, and recently competed and was well placed in the "Ultimate Endurance Rally," The Peking to Paris Rally, with another Club member Garry Boyce in his 1964 Mercedes 220SE Coupe which they rebuilt/prepared themselves!
He also recently got together with his 4 brothers to enter the 24 Hours of Le Mons at Hampton Downs. Their lemon was an old Honda Integra which remained competitive (along with the 5 brothers) for 24 hours straight and won by 3 laps!
We could not be in better hands, than these enthusiastic ones.
Thank you, Ken, for giving us the privilege of having you be our Patron.
 ===============================
This was mostly information gathered and presented to the Meguiars Board which chose him for the 2000 Meguiars Award for 'Classic Car Enthusiasm'
Ken Williams – The Man and His Cars
CAR CLUBS TO WHICH HE has belonged:
Mercedes-Benz Club Auckland Inc
Historic Racing and Sportscar Club
Thoroughbred and Classic Car Owners Club
Cadillac La Salle Club
Ferrari owners Club
What has Ken recently accomplished within the collector car hobby?
Ken's contribution to the Collector car hobby is continual through his involvement with the Variety Club Bash, his racing and Marque and Classic Cut Club activities.
How have Ken's accomplishments attracted more people to the Collector Car Hobby
Ken's involvement with all aspects of cars has encouraged others within those Clubs to get out and give it a go, be it Concours, Racing, Rallying, Purchasing Collector Cars, or "Bashing"
What has Ken done to raise the visibility of the Collector Car Hobby?
Ken through his work with the Mercedes-Benz Club Auckland and Mercedes-Benz National Club has raised the profile of New Zealand Club both by his presence at Presidential Conferences at Mercedes-Benz in Germany and by his instigation and editorship of the National Club Magazine and by his constant encouragement of those who are involved with the various Clubs.
Ken's enthusiasm with the Variety Club Bash has pulled more people into this Charitable Organisation both here and in Australia. He has encouraged members of the various Clubs to use their talents by helping to prepare cars, drive, pit crew, or marshal at the various activities he has been involved with.
Ken has a "give it a go" attitude and will assist anyone who asks for his help. He is a quiet unassuming person who will promote "causes" but not himself. He is always willing to lend cars, take part or "acquire" vehicles for any Charity event, Parade or whatever when called upon – for example he marshalled together a team of Mercedes to go in the 1986 America's Cup Parade down Queen Street Auckland
Ken raced a BBM Mercedes Classic Racing Car and now a Mercedes 280E Classic Car in Street and track events and proves that it is not just the "young" guns that can win, winning many races against people who are sometimes very much his junior.
Ken has a true sportsman's attitude: if he wins, he is quick to congratulate the losers for a good race or event, if he loses he congratulates the winner for giving him "a run for his money"
How long has Ken been involved in the Collector Car Hobby?
1950's Spectator at Ardmore Grand Prix Races with father who was an Army Crowd Control Marshall
1957 At age 9 first drove a 1927 Austin 7 on Ardmore Airfield 1963 At the age of 15 years and 2 days got drivers licence (birthday was on a Saturday!)
1963 – 66 Crowd control marshal and spectator at Pukekohe Raceway
1970 – 76 MG Car Club he enjoyed trials, mudplugs, rallycross, gymkhana etc using a mostly 1967 Mercedes 250SL Sports.
1976 – 2000. Joined new Mercedes-Benz Club Auckland Inc which was 1 month old – straight onto the Committee as Social Secretary, then Club Captain, Vice-President, and President for many years. Helped edit the original club magazine for a few years, then instigated and compiled the New Zealand National Magazine and assisted with the editor ship for 12 years and is still a regular contributor. Still on the Committee
1976 – 96 Won Mercedes Grass Gymkhana Trophy 10 out of 20 years other years he was either not present or ran in the places 1982 4th Pace National NZ Gymkhana Championship in his brother Dennis' Mini Clubman GT
1976 – 98 Involved in fundraising and purchase of 1935 Mercedes 200 LS Vintage car to be restored by the Club – car 85% restored then finally sold by Ken in 1998 when he delivered it to Nelson to its new owners at no charge to the club, and made sure they were members of the Mercedes-Benz Club as well.
1995 – 99 National President Mercedes-Benz Club of New Zealand
1984 – 85 Member of the BMW Car Club
1987 – now Member Historic Racing and Sportscar Club
1989 – now Member Thoroughbred and Classic Car Owners Club
Other Comments about Ken.
We asked various Mercedes-Benz Auckland Club Members to sum up Ken in a few words; here are some of the replies.
Reliable,  always willing to help, No question is too stupid for him to answer. He talks intelligently about cars and if he does not know the answer he will find out, terrible dry sense of humour, have you listened to his mobile phone answer machine? Fun guy. Hard worker for Children's Charities. Great guy to be with if you are in a jam. He treats women like they know what he's talking about (yes, well I know what she means- some guys talk down to women who are in the Car Club scene). Shows great sportsmanship. Is a role model for the younger members of the Club and encourages them in road handling skills etc. Finally, from one of the younger family members – perhaps one of the most important things by a youngster who has only recently got his licence he (Ken) has taught me that speed is for the track and off road and that it's not the car that kills but the driver!!! He also added that if he could drive half as well as Ken when he was HIS AGE (Ken's) he would be happy! (I think that was meant to be a compliment). " Once you've had one you'll never go back" (Mercedes that is).
THE AWARDS HE HAS WON WITHIN THE MERCEDES-BENZ AUCKLAND CLUB
We tried very hard to find out what awards he has won all we got was "oh a few" – we know there are many but we had to resort to looking in the trophy cabinet and our records.
10 times Gymkhana Champion
4th NZ National Gymkhana Championships
Mercedes Benz Club Person of the Year – All Mercedes Clubs
Historic Racing Sports Car Club "Big Tree' Trophy 1999 season
TACCOC Historic Racing Series 1989 – 1990
Auckland Mercedes Benz Club – Trials, Economy Run, Club Person, Attendance, Ken has won every award that we offer in the Club. sometimes more than once
Numerous Awards with the MG Car Club – trailing, mud plugs, etc
What type of influence has Ken had on the media, opinion makers and legislation that has affected the collector car hobby?
Ken has always used the media to benefit his "causes' as well as promote the Marques he belongs to. He is a skilled negotiator and was responsible for obtaining Daimler Chrysler support for the National Magazine, and subsequently Mercedes Benz Germany's support for the NZ Clubs and for the members particularly those with Classic Mercedes who find parts hard to come by. Ken will take up any "cause" he thinks just or where he sees injustice.
CLASSIC CAR RACING HISTORY
1987 Bought 1961 Mini Formula Junior racing car to restore
1989 First motor race in Gemini – Ardmore Airport Classic Reunion
1989 Raced at Whenuapai in Wings and Wheels Pukekohe and Taupo (1 win) Manfeild (2 wins) and Bay Park
1990 Raced at Timaru (4 wins) Dunedin Festival of Speed (3 wins) Ruapuna Country Gents (2 wins) Whenuapai (2 wins)
Ohakea 40th GP Anniversary (1 win) Pukekohe and Manfeild.
1991 Raced at Pukekohe Grand Prix (I win) Whenuapai, Manfeild
1992 Raced at Manfeild Grand Prix, Whenuapai, Pukekohe and Taupo
1993 Raced at Pukekohe, Taupo (1 win) Hamilton Street Race, Waimate 50 (1 win)
1993 Raced as co-driver with brother Ray in his Porsche 91 1 Turbo in Long Distance Race at Pukekohe (placed 2nd)
1994 Raced at Wellington Street Race (1 win) Hamilton Street Race, Pukekohe, Manfeild (1 win)
1995 Raced at Wigram Country Gents (2 wins) Whenuapai (1 win)
1995 Bought BBM Mercedes – 1962 Historic Racing Car built in Adelaide for Grand Prix Races using supercharged Mercedes engine.
1995 Raced BBM at Pukekohe and Manfeild
1996 Raced at Taupo and Pukekohe
1997 Raced at Whenuapai, Taupo (1 win) Manfeild
1998 Raced at Pukekohe, Whenuapai Taupo (5 wins) Manfeild
1999 Raced at Taupo (1 win) Pukekohe (1 win) Taupo (3 wins)
2000 Raced Whangarei Street Race (1 win) Whenuapai (1 win) Pukekohe
1999 Bought 1973 Mercedes 280E Classic race car ex Tim LaTrobe
1999-2000 Raced at Manfeild, Whenuapai, Pukekohe (1 win)
2000-2016 Raced BBM at all tracks around NZ and twice at Eastern creek in Sydney (lots of wins & Trophies)
INTERESTING EVENTS ENTERED
1970's 3 Demolition Derbies:
1956 Humber 80 – lasted 23 minutes came 4th
1953 AustinA40 did okay
1951 Hillman – did okay
1986 Carried Alan Smith and Peter Warren in Silver 350SL Mercedes Sports up Queens St in Americas Cup Parade
1986 Visited Mercedes Factory and Museum and Test Track in Stuggart as aninvited guest to celebrate "100 years of Motoring"
1994 Visited Mercedes Factory, Museum and Oldtimer Workshop as invited guest after an award for "Services to the Club"
1995 AA Classic Car Rally in 1966 Triumph Herald convertible
1996 All British Car Rally in 1966 Triumph Herald convertible
1999 Navigated and raced 1966 Mustang (2nd in Class) in Dutton Rally inVictoria finishing at the Fl Grand Prix at Melbourne
VARIETY CLUB BASH HISTORY
1991 Entered the first NZ Variety Club Bash from Auckland to Chateau as part of the Silver Arrow Team using 2 – 1954 Mercedes 180 cars – other car driven by Alan Grey member of the Mercedes Club and cars prepared by other members of the Club with Ken's "guidance"
1992 NZ Bash from Auckland to Waitangi in 1954 Mercedes 180
1993 NZ Bash from Auckland to Wellington in 1965 Mercedes 220S
1994 NZ Bash from Nelson to Christchurch in 1966 Mercedes 280SE 3.5
1995 NZ Bash from Auckland to Chateaux in 1966 Mercedes 280SE 3.5
1995 Australian Bash from Sydney to Perth in 1966 Dennis Fire Engine
1996 NZ Bash from Christchurch to Mt Cook in 1966 Mercedes 280SE 3.5
1997 NZ Bash from Taupe to Auckland in 1966 Mercedes 280SE 3.5
1997 Australian Bash from Sydney to Port Douglas in 1966 ex kiwi Bedford J1 schoolbus filled with hot V8 motor and 747 aircraft seats
1998 NZ Bash from Cambridge to Christchurch in 1966 Bedford J1 School bus
1998 Australian Bash from Sydney to Alice Springs in 1966 Bedford J1 School bus
1999 Australian Bash from Sydney to Broome in 1966 Bedford J I school bus
2000 New Zealand Bash Dunedin to Auckland in 1966 Holden Station wagon
2000 Australian Bash from Port McQuarrie to Barossa in a 1966 Bedford J1 School bus
INTERESTING VEHICLES OWNED OVER THE YEARS
1939 ex-army Matador 4×4 20ton winch truck
1942 ex-army Ford 4×4 3ton truck
1949 4×4 Land Rover
1966 ex-army International 6×6 Troop Carrier (ex-Vietnam)
1949 Bristol 20 Crawler (small bulldozer)
1938 Studebaker Champion
1937 Ford V8
1947 Ford V8 Club Coupe
1956 Ford Customline
1957 Ford Mainline Ute
1959 Ford Custom 300
1965 Ford Mustang
1954 Buckler-Ford 10 Sports
1958 Jaguar 3.4
1963 Jaguar Mk 10
1960 Hillman Minx Convertible
1960 Triumph Herald Coupe
1961 Pontiac Laurentian
1964 Sunbeam Tiger V8
1960 Porsche Super 90 Cabriolet
1972 Porsche 911S
1974 Corvette Stingray
1973 NSU R080
1975 Ford Granada V6 s/w
1970 BMW 2000
1978 BMW 320
1981 BMW 735i
1985 BMW 525i
1953 Mercedes 17OSD
1954 Mercedes 180
1955 Mercedes 220
1958 Mercedes 300d 4-door Pillarless Saloon
1960 Mercedes 180b
1961 Mercedes 220S
1967 Mercedes 250SL Sports
1963 Mercedes 220SE Coupe
1968 Mercedes 250CE Coupe
1968 Mercedes 280SE
1971 Mercedes 280CE Coupe
1971 Mercedes 280CE 3.5 V8
1972 Mercedes 350SL Sports
1972 Mercedes 350SLC Sports Coupe
1978 Mercedes 280CE Coupe
1981 Mercedes 280SE
1984 Mercedes 280GE 4×4 Gelanderwagon
1987 Mercedes 300TE s/w
And since he won the Maguires Award
1987 500SEC
1973 280E
1988 Unimog
1973 280CE (current racecar)
1999 SL280
1987 Unimog
1969 280SL
1981 G-Wagon converted into 500GE 6 wheel racecar transporter
1986 Ferrari 328GTS
1988 300SEL
1966 250SE Coupe (current classic cruiser)
1928 Austin 7 Chummy
1992 230E
1973 Jensen Interceptor
1981 230TE
1954 Triumph TR2
2005 CLS55
2001 E320 CDI s/w (current workhorse, Noeline won't part with it)
1990 420SEC
1965 230SL
1958 220S Cabriolet (never for sale)
2000 313 4×4 Sprinter Campervan (currently for towing race car and/or trout fishing)
1985 280CE
1998 ML320 (currently kept at bach for launching fishing runabout and beach driving)
2012 E350 s/w (sold because Noeline didn't like it)
1972 350SL (current gymkhana car)