Identical pair of 1957 300 SL Roadsters to be judged together in a worldwide first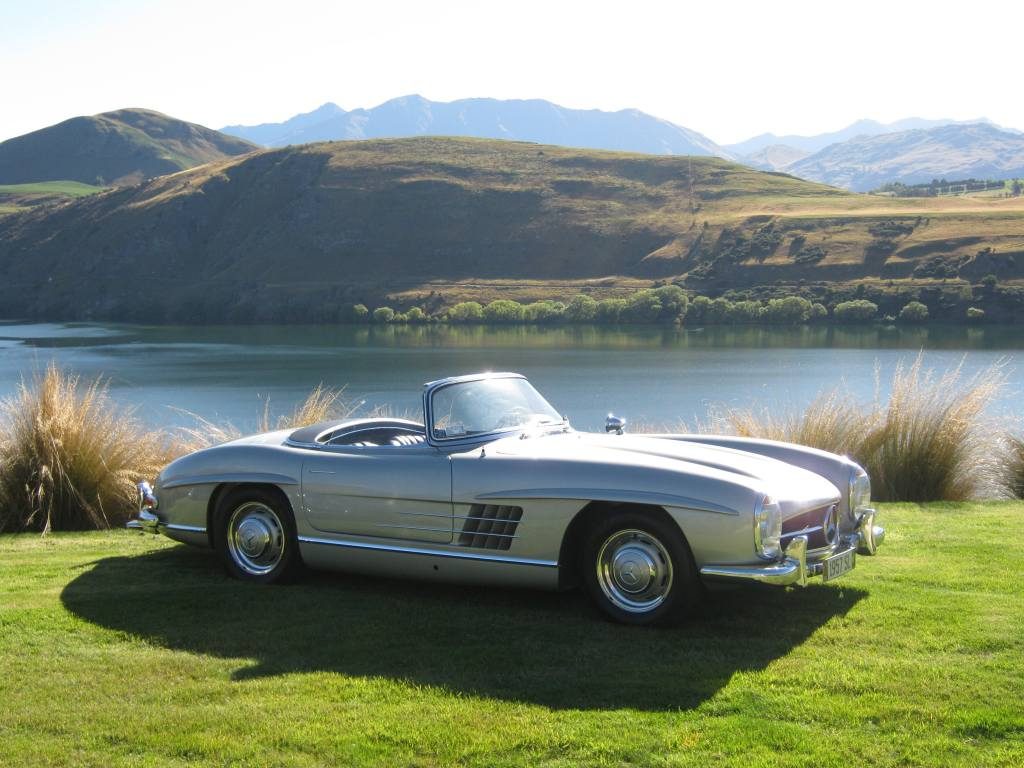 The Mercedes Benz 300 SL Roadster was introduced at the Genève Motor show in April 1957. The Mercedes Benz Club of Auckland will celebrate this anniversary by presenting an identical pair of 1957 Roadsters in the club competition at the Ellerslie Intermarque Concours D'Elegance on Sunday 11th February 2018.
This will be the first time worldwide that a pair of fully restored identical 300 SL Roadsters will be judged in competition together.
Both cars were delivered in the last months of 1957. Chassis 7500154 on the 6/11/57 plate number 1957SL. Chassis 7500326 on the 17/12/57 plate 300SLR. They were assembled 172 cars apart.
Finished identically with DB180 metallic grey paintwork and DB 201 black leather trim, these cars were both restored in New Zealand from a distressed and abandoned condition.
Car 154 was found in the Netherlands in 2003 and the restoration was completed in late 2007. It was entered in the Master Class at the 2008 Ellerslie Intermarque Concours D"Elegance and achieved the highest points ever awarded at that time of 565. It was subsequently taken to the USA and won 'Best Show Roadster' and 'Best of Show' at the Gullwing Group International Convention in Sonoma. In the last 10 years the car has been extensively used in both the USA and in New Zealand. Over the last two months it has been refreshed and prepared for concours judging.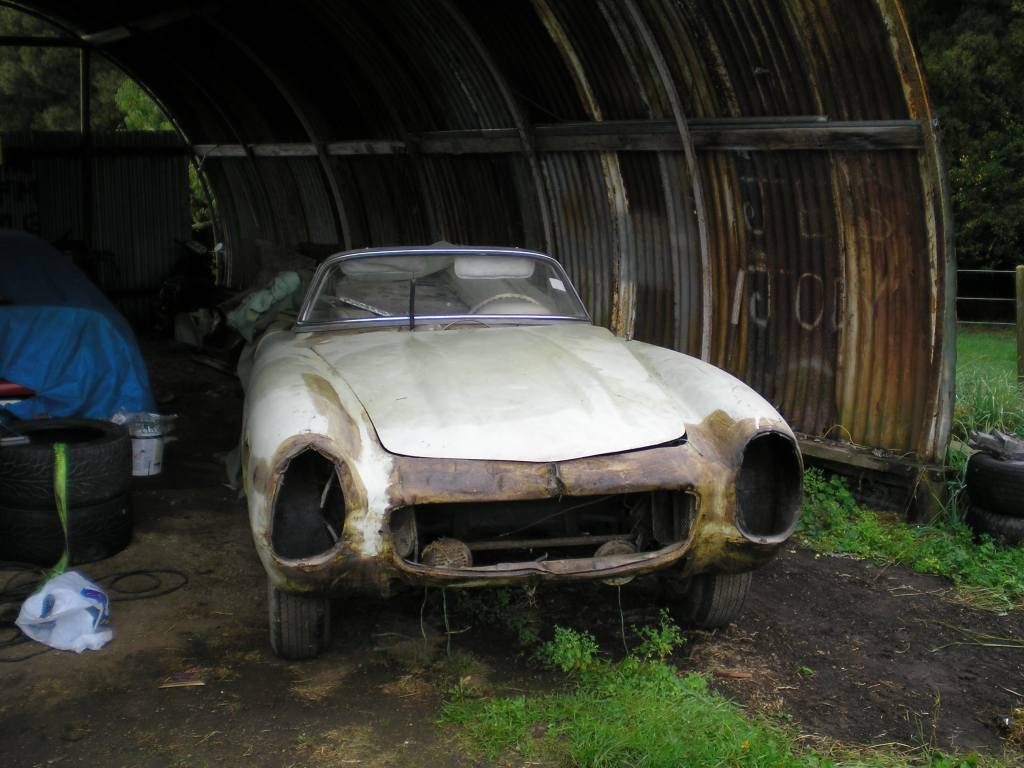 Car 326 was found as a classic barn find on a farm 12kms out of Te Kuiti. It was being used as a sacrifice parts car for the rebuild of a 1956 300 SL Gullwing. This ex-UK car had extensive corrosion; the restoration process required 90% of the steel body shell to be replaced. The aluminium boot lid, bonnet, and doors are original. The full restoration of this car has just been completed.
The Mercedes Benz 300 SL is acknowledged by many to be the first of the super cars. From new, most were capable of 247kph. Many automotive firsts were features, including direct into the cylinder fuel injection and a multi tube space frame chassis.
The shape and form are quintessential 1950's and defy their 60 year age. Many of the styling classic elements introduced in the 300 SL are still being incorporated into their modern day counterparts.
Garry Boyce
Mercedes Benz Club Auckland committee member &
Chairman of the Intermarque Concours organising committee