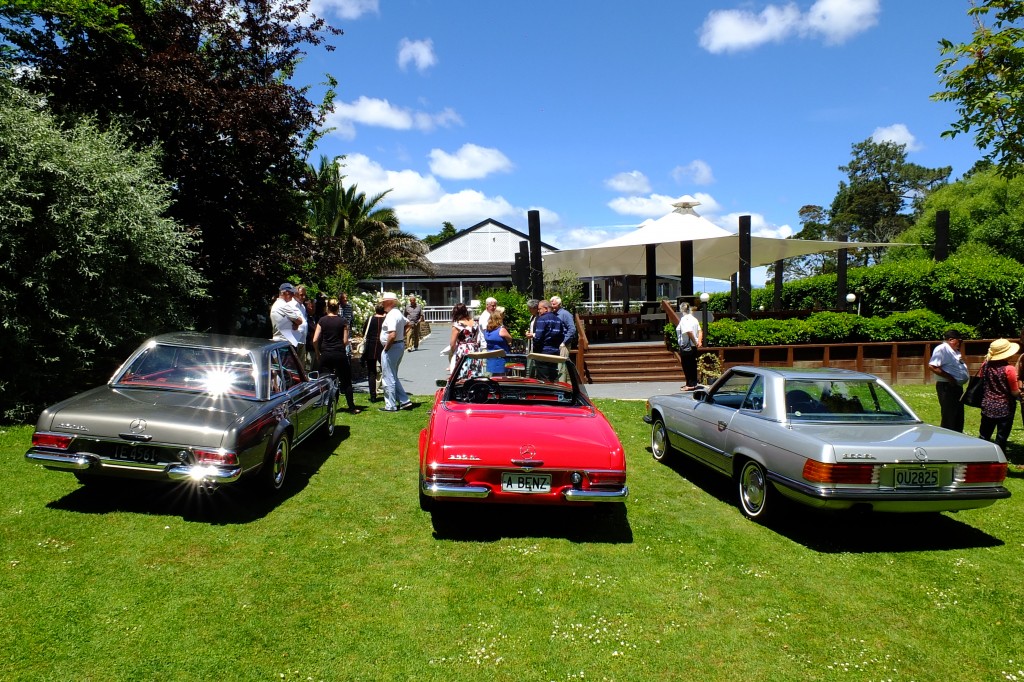 Auckland certainly turned on a beautiful sunny day for our Christmas lunch as more than 40 of us turned up to the lovely Brigham Restaurant.
Once again we parked in the expansive back garden among the sweet smelling roses and chatted until we were called up to be seated.
We had the whole of the patio to ourselves as we spread out over six tables. The food was christmasy, delicious and abundant. Conversation flowed as people mingled around all the tables. It was a very pleasurable and leisurely lunch.
We were delighted that members Frank & Lynn Parker made the journey from as far as Whangarei  to join us.  However, when they went to leave they discovered they had a flat tyre,  but that wasn't a problem in Club company.  Richard Glenn had all the tools needed including a foot pump in his boot, apparently put in there especially that morning – I bet he was a boy scout, always prepared!
Barbara Lokes
Co-Club Captain
Click here to view all the photos in our Gallery