If you wish to place an advertisement on this website, please send your request to the Editor. Advertisements are placed at the Committee's discretion.
For sale:

Auckland Club Windscreen Sticker
Available to Auckland Club members only, for use on the inside of your windscreen. Black text on white background. 60mm diameter.
One for $3, two for $5, plus $1.00 postage. Click here to place your order.
FOR SALE: Genuine AMG 15 inch Rims  
Up for sale are my tidy AMG 15 inch Rims in 7J15H2 ET37.
Tyres need to be replaced, rims are running smooth not buckled or any other major damage. Normal wear and tear at each rim. Can arrange professional repair and repaint at additional cost; shipping an additional cost also if required. Located Auckland.
FOR SALE: S600 LWB Mercedes, 2007
New Zealand new, and silver
139Km with 2 owners
Immaculate condition
It was owned by Sky City Grand Hotel as one of their Limo cars and I have owned it for 2½ years. Has everything inside including panoramic roof and everything works 100%. I have had absolutely no issues and have the full service history.  I am only wanting to change as I have a three year rule and would now like to try a CLS 63 if I can find a good one.
Price: Looking for offers around $33,000 – $35,000
Located in East Auckland.
Contact Rik Dalton on 027 226 3006 or rik@apparelbydesign.co.nz

FOR SALE: Mercedes Benz 380SE, 1983
New Zealand new
Travelled 227,349 km
Full service history from new in service booklet
Original first aid kit and tool kit
Four owners
Original ownership papers
Extremely tidy and original vehicle. Located in Invercargill.
PRICE $7,350   Contact Jonathan at sarah.jono@xtra.co.nz
FOR SALE: Mercedes Benz C32 AMG, 2004
New Zealand new
Two owners
48,500 Kms
Factory 18" wheels with original spec tyres
Bluetooth phone compatible
Original CD changer
Fully Coutts and Autohaus maintained
Heading towards being a practical, collectible supercar. Located in Auckland.
PRICE $23,000   Contact Andy 021 623 484 or andy.j.mcgregor@xtra.co.nz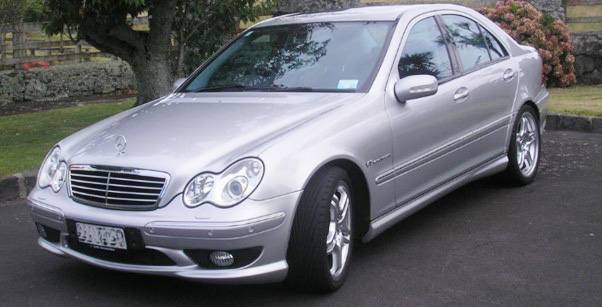 Wanted to buy:
WANTED: My first W123 or W116
Looking for my first W123 or W116, ideally 280e, in tidy condition to go to a loving home. Will make sensible cash offers.  Please contact 021 037 8140