FRIDAY 17th July PRIZE GIVING – 7:00pm
Food, Fun & Fancy Awards with a Fabulous view
Royal Akarana Yacht Club
8 Tamaki Drive.  7pm  
$45pp for a fantastic meal with a cash bar
Special Menu for Mercedes-Benz Club Auckland
Breads on the table along with Marinated spiced Olives on arrival.
Entree: Walk the plank sharing platters. (1 plank per 4 guests)

Choice of 3 mains – Pre ordered by the 10th July.
Chicken Breast/ soft parmesan polenta/ wood roasted cauliflower, parsley/ Dijon chicken jus
Or
Market fish/ smoky eggplant/ broccolini, tomato and green olives
Or
Hand Select NZ beef Sirloin/ potato & thyme presse/ mushroom and peppercorn sauce
All Mains served with shoestring fries for the table.
Book by 10th July to Graeme Collie gwc@slingshot.co.nz
Include your choice of Main – Chicken Breast,  Market Fish, or Beef Sirloin
And/or any dietary requirements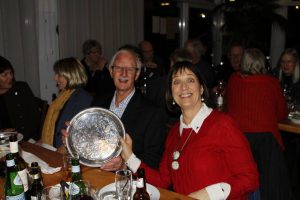 SUNDAY 30th August CHATEAU LUNCH
 – with a Saturday run down to the Chateau
The time to book for the amazing Chateau lunch has arrived again.
This is an annual Manawatu Club event and it is with pleasure that this year the National Club are providing support to our Manawatu members in financially backing this event.
Arrival time: 12 noon for luncheon.  For a some convivial conversation with other NZ members in the Great Lounge, you may prefer to arrive earlier.
The total cost is $40 per person.  Drinks will be available from the bar at your own cost.
RSVP and Register, by Friday 14th of August 2020, here – https://mnz.mercedes-benz-clubs.com/annual-run-to-chateau-tongariro/
 Payment can be made into the Club account: 01 0745 0418460 00
Ref: Your Name and Chateau Run
Please Note:
A few members have taken the opportunity to stay for the weekend and get to know members from other regions, also admire the cars which fill the car park.
You will need to make your own booking at the Chateau if you would like to arrive on Saturday night (ph 0800 242 832).
It will be Ski season, so rooms are more likely to be available if you book early. Also mention that you are part of the Mercedes Club group.
Looking forward to seeing you at the Chateau.
DETAILS OF RUN DOWN TO COME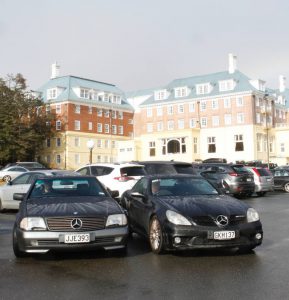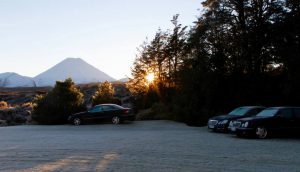 Upcoming events 2020, details to come:
Sept – Scavenger hunt
Oct – New Plymouth Garden Tour