Dawn Breaker – 19 September @ 6.00 am – postponed

We will reschedule this event when we are out of lockdown and the sun rises at a sensible hour, that is about 6am.  Looks like equinox 2022!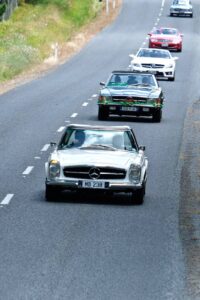 Freedom run

Look out for an email when Auckland gets to level 2.  The committee has lots of ideas to celebrate getting out of our bubbles, back on the road and putting the foot to the pedal.  It will be good to see everyone again.
The Great Economy Run to the famous Hamilton Gardens – 9 October
The economy run to Hamilton Gardens is on Saturday 9 October, meeting at the Drury BP Station at 9:45am with a departure time of 10:00am.
Fuel tanks will be topped at the BP station after registering.  It would help to know the weight of your car with a full tank of petrol to assist with the economy calculation. A full set of instructions will be given, as part of registration.  No electric cars can enter!
The planned route will be approximately 100km down the Express way, with a small side deviation.
Once the economy run is completed and your petrol tank has been topped up again, we will meet at the stunning Hamilton Gardens for a light lunch, then you are free to explore the beauty of this world renowned attraction at your own leisure.
The Economy Cup will be awarded at the annual ceremony.  Prizes will be given at the end of lunch.
Further information will be given closer to 9 October.  In the meantime, some may wish to Google "economy driving" and bone up on technique. Or not!
Hope to see you on the day.
Any enquiries please call Chris on 021 747 161 or Graeme on 027 766 4552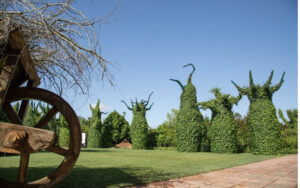 Overnight Run to Northland – Labour Weekend (23-24 October)
The overnight run to Northland is for two days over Labour Weekend (23-24 October).
Among the fun things planned we will be visiting the Packard Museum and a private collection of eclectic cars, models and memorabilia.
As Labour Weekend is the first public holiday after a long Winter, we know many people will be making plans early, so we are asking for a commitment from you in order to book venues/activities.
We have reserved 20 rooms at Settlers Hotel in Whangarei, which are available until the end of August.
Cost is $135 per night per room.  To make a booking contact Settlers, ask for Yana and say you are from the Auckland Mercedes Benz Club.
If you wish to stay longer than two nights, I'm sure Settlers will be able to help.
Due to the popularity of holidaying in NZ at the moment accommodation over Labour Weekend is likely to be at a premium so please book before the end of August to avoid disappointment (and possibly having to sleep in your car!).
Our plan for the weekend is:
23rd October
8.30am – Meet at Westgate Shopping Centre for a 9.00am departure
We will travel along SH16, through Kumeu, Huapai and Helensville to Wellsford and then take a leisurely cruise via some back roads to Mangawhai where we will stop so people can stretch their legs and grab a late brunch/early lunch at one of the cafes in the township.
Travel time to Mangawhai is approximately 1hr 40 mins so we should arrive at around 10.40am.
11.45am – Re-gather at Mangawhai Township and resume our tour to Whangarei.
Our proposed route will follow the coast through Langs Beach and Waipu Cove where we will join SH1 and travel to the Packard Museum in Maungatapere, arriving there at about 1.00pm, where we will spend some time wandering around the museum.  This should take at least a good couple of hours.
Then on to our accommodation to check in and freshen up before heading out for an evening meal in Whangarei. (venue to be confirmed).
24th October
10.30am – Meet at Settlers Hotel and travel to a private collection in Maungatapere (about 25 minutes from Settlers)  followed by lunch at the Parakau Store Cafe (to be confirmed).
That will be the end of the arranged activities and everyone can make their own arrangements from there.
So what do we need from you, our members?
By the end of August, confirm to Mike if you will be travelling with us (including partners and hangers-on) and whether you will be dining with us on Saturday night and Sunday lunch?
And don't forget to book accommodation yourselves (either at Settlers Hotel or elsewhere).
Cheers!
Mike
022 061 0711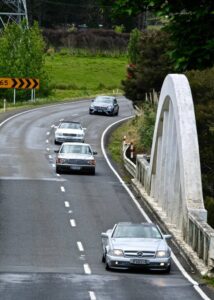 Upcoming events 2021, details to come:
November – TBC
5 December – Christmas lunch, Gracehill Vineyard Estate