Intermarque Fun Run, 11 February 2023

Tours d'Elegance
Organised by the MG Car Club, this "open to all" event is one of the biggest classic driving events on the calendar. It will happen on Saturday 11th February 2023, the day before the Ellerslie Classic Car Show and for 2023 the destination will be Hallertau Brewery at Clevedon.
​
There are 3 Tours to Choose From:
Each tour will be capped at 20 vehicles. Assembly for all tours is at the Ellerslie Racecourse car park from 10:00. Driver briefings at 10:20 for a 10:30 start. Each run will be 1-1.25 hours, all on sealed roads (roadworks dependent).
The tours are:
Tour.1 – "The Magic Twilight /Road Tour"
Southern Motorway /Redoubt Rd/Ormiston Rd/Sandstone Rd/Whitford Park Rd/Brookby Rd/Twilight Rd/Clevedon
Run Manager – Deryck Freeland
Tour.2 – "The John Hill / John Hill Winery Estate /Road Tour"
 Southern Motorway / Beach Rd/Settlement Rd/Huna Rd/Jones Rd/Gravie Rd/John Hill Rd/Sky High Rd/Monument Rd/Tourist Rd/McNicol Rd/Clevedon
 Run Manager – Tad & Annette Piggin
Tour.3 – "The Ponga /Huna Village/ Road Tour"
Southern Motorway / Druy/Ponga Rd/Huna Village/ Lockwood Rd/Sky High Rd/Tourist Rd/McNicol Rd/ Clevedon
Run Manager – Dean Campbell
All the tours finish at the Hallertau Pub in Clevedon
A tour menu will be available at NZ$34.00 per head – Payment direct to Bar staff.  Please advise if you require this (for catering)
​ENTRY TO THIS EVENT IS $5.00 PER CAR – just bring cash to the start. Prebooked cars will get a goodie bag.
Entries formally close on 24th January 2023 and your route instructions will be e-mailed to you during that week but you can still enter up to the day and collect your instructions at the start. Any other information that you may require can be obtained by contacting the Tours d'Elegance organiser, John Campbell (MG Car Club) at 
[email protected]
Come and join us for a great days adventure and an enjoyable drive with old and new friends on one of these tours.
​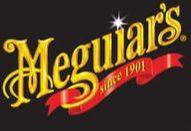 Classic Cover Ellerslie Car Show, 12 February

We will have a Mercedes Club display, a German beer garden with some cars on display! Come along to check out the club entries in the Concours d'Elegance and support the club display. And maybe have a sneaky look at some other car marques.
There will be a working bee on Saturday 11 February to help prepare the Mercedes entries for the Concours events (contact Daryl Jeffery [email protected] or 0274976366).
The Ellerslie organising committee are also looking for volunteers to help out on the day. Please contact Barb Lokes.
Where: Ellerslie Race Course (there is an entry charge of $20)
When: 10am to 4pm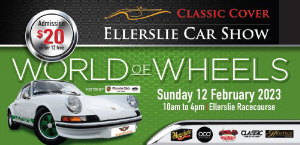 Ladies Run, 26 February 2023

After the great success of the inaugural Ladies Run to Wenderholm in 2022 we will be having a leisurely drive around South Auckland followed by a leisurely lunch. We are hoping for a good turnout of lady drivers and all our men are welcome too.
Where: Meet at BP Papakura (the usual place)
When: Sunday 26 February, 10 am for a 10.30 start
Contact: Sue Iles (Mob: 021 206 2307)
​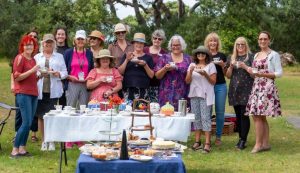 Brit & Euro Classic Car Show, 5 March 2023

The Auckland Brit & Euro Classic Car Show is a FREE fun day out for cars and people of all makes, models and ages.
Our Club marquee will be up and there are plenty of food stalls on site so we look forward to a good turnout of Club Members and their cars for all to admire.
Where: Lloyd Elsmore Park, Pakuranga
When: Sunday 5 March, 10am to 3pm
Contact: Graeme Collie (Mob: 027 766 4552)
​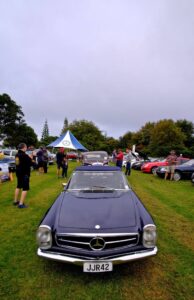 Upcoming Events 2023

30 March – 2 April 2023 – National Rally, South Island
April – Grass Gymkhana
23 April – Meguiar's Coffee & Cars