PRIZE GIVING – Royal Akarana Yacht Club  
FRIDAY 6th August 7:00pm
Food, Fun & Fancy Awards with a Fabulous view
Royal Akarana Yacht Club, 8 Tamaki Drive
$40pp for a fantastic meal with a cash bar  (subsidised by the club)
Special Menu for Mercedes-Benz Club Auckland
Entree: Walk the plank sharing platters. Breads on the table along with Marinated spiced Olives (1 plank per 4 guests)
Choice of 3 mains – Pre ordered by the 30th July.
Chicken Breast/ soft parmesan polenta/ wood roasted cauliflower, parsley/ Dijon chicken jus
Or
Market fish/ smoky eggplant/ broccolini, tomato and green olives
Or
Hand Select NZ beef Sirloin/ potato & thyme presse/ mushroom and peppercorn sauce
All Mains served with shoestring fries for the table.
Book by 30th July to Graeme Colliegwc@slingshot.co.nz and please prepay $40pp
to 01-0258-0076950-00
In your email include your choice of Main – Chicken Breast, Market Fish, or Beef Sirloin and/or any dietary requirements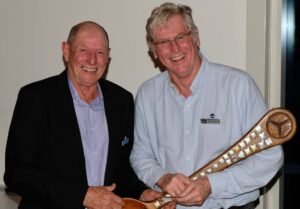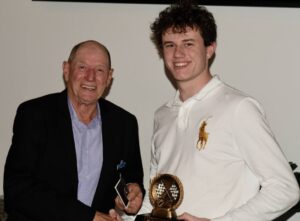 Chateau Lunch – Last weekend in August
The annual Chateau lunch, with all the other regional clubs is on again after COVID stopped it this year
Saturday 28th August – The Auckland club will drive down and met up with the Midlands club for a run to the Chateau.
Or you can make your own way down
Sunday 29th – Lunch from noon.
For new people most stay down there on both Saturday and Sunday nights.
The Details:
Annual Chateau Tongariro Lunch Sunday 29th August 2021
Arrival time: 12 noon for luncheon. For some convivial conversation with other NZ members in the Great Lounge, you may prefer to arrive earlier.
The Chateau has the following conditions:
Final number of guests is required 14 days prior to the 29th.
Should the number of guests present be less than the number confirmed, the non-attending
guests' lunch costs will still be payable.
Chateau management require that the Tongariro Room be hired.
A single payment will be made by the NZ Club to the Chateau Tongariro for the total cost.
The total cost is $40 per person. Drinks will be available from the bar at your own cost.
RSVP by Wendesday 11th August to Vivian Decker via email Viviandeck@xtra.co.nz
Payment to be made into the Club account:
01 0745 0418460 00
Ref: Your name and Chateau Run
Please note: Some members have taken the opportunity to stay for the weekend and get to know members from other regions, also admire the cars which fill the car park. You will need to make your own accommodation booking if you intend to stay at the Chateau (ph 0800 242 832). It will be ski season so available rooms will be limited. Please mention you are part of the Mercedes Benz Club group when you book.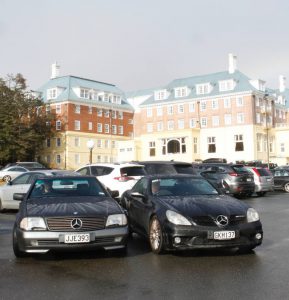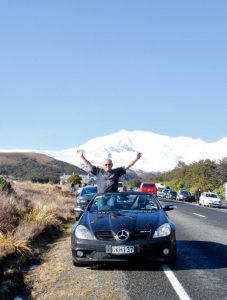 Dawn Breaker – 19 September @ 6.00 am
It is back again. After such a success last time we had to do it again. Meet at Bastion Point to watch the sun rise. Bring your pyjamas, onesies and/or  champagne. Then tour on semi deserted roads to Whenuapai for breakfast.
Note: numbers are limited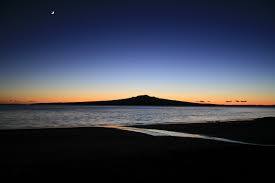 Upcoming events 2021, details to come:
October 9th – Economy run to Hamilton gardens
23-25 October – Overnight run to Maungatapere/Kamo
November – Garage Raid