Meguiars Coffee & Cars, Mt Smart Stadium, 28 May

We have been invited to be the "Club of the Month" at the next Meguiar's Coffee & Cars on May 28th at Mt Smart Stadium.
We get reserved parking in front of the Lilyworld Cafe for up to 50 cars and have an opportunity to promote the club.
In return, we have been asked to provide 8 people to help with marshalling and car parking of all the other cars attending the event. Basically, we are there to guide and direct cars arriving to the various car parking areas at Mount Smart.
And we will need a couple of people to help guide cars out from 10.30-11.00am as well.
To that end, please email Mike by the 24th May to advise:
That you're attending
And if you are willing to help.
There are a few other things to note:
No cars parked in the Club of the Month area can leave prior to 11.30am
We need to have all our cars in place by 7.30am so we will be meeting at Greenlane McDonalds at 7.00am for a 7.10am departure.
Entry is off Maurice Road but not the main entrance – we will be entering about 100m further towards Church Street from the main entrance.
Bring along your car, park up, grab a coffee and check out the cars on display. A bit of petrol head nirvana.
Where: Mt Smart Stadium
When: 28 May, from 7am, meet at Greenlane McDonalds
Contact: Mike Peters, [email protected]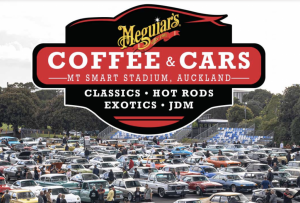 Annual General Meeting, 18 June

You are cordially invited to attend the annual AGM meeting at the always popular John Hill Estate on Sunday 18th June at 12:00pm.
A fun run will depart from the Manukau McDonald's car park, meeting at 11am and departing at 11:15am. Or alternatively make your own way to John Hill Estate, corner of White Rd and John Hill Rd, Hunua, doors opening at 12:00pm.
Once seated the AGM will begin followed by lunch. After lunch there will be an opportunity for archery or Laser clay target shooting for those who wish to try to hit the bullseye or clay disc.
A set menu will be served at a subsidised cost of $35 per member payable to the Mercedes account 01-0258-0076950-00. Please reference the payment with your name(s) and "AGM" to secure you seats. As numbers to this event are limited and the venue is popular, I would strongly suggest you book early. Final RSVP will be Sunday 11th June.
As advertised on the John Hill website archery is $30, laser Clay Targets shooting is $40 and a combo of both is $60 payable on the day.
Please let Chris Haliday know if you wish to take advantage of archery or clay shooting on [email protected] and whether you require a vegetarian or vegan menu option.
This event is unfortunately not dog friendly, so please make arrangements.
Where: John Hill Estate
When: 11 am for a 11.15 departure for the fun run to John Hill Estate
AGM, 12pm followed by lunch
Contact: Chris Haliday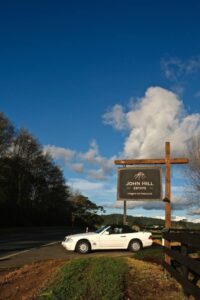 Upcoming Events 2023

9 July – Brian Hood Memorial Scavenger Run
22 July – Run to Te Aroha
4 August – Prize giving
3 December – Christmas dinner, The Brigham