It was a cold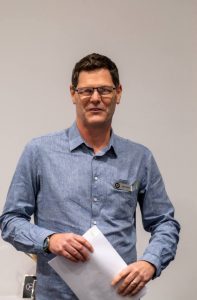 Friday evening at the Royal Akarana Yacht Squadron where the Club members assembled to enjoy each other's company, feast and hopefully receive some shiny things. Except of course the big bad wooden spoon, which requires the walk of shame to receive it. Thank Janine for stepping up and taking one for the team, and thanks Sue for relinquishing the prize with grace.
It was encouraging to see very old familiar faces, intermingled with some new ones. The Merc Maidens sparkled in their fine regalia and added a sophistication to the evening. Our beloved El Presidente did a sterling job as MC, keeping good control on proceedings but it was noted he struggled with some heckling from his wife.
As always, the evening was well received, with Ken and Philippa requiring a crate to take away their haul of shiny trophies. The food was delicious, the banter top notch and once again the awards ceremony proved to be an event not to be missed. Thank you Graeme for organising a wonderful evening. See you all next year.
Chris and Angelique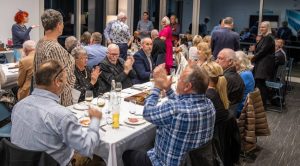 The full list of prize winners is here.
Click here to view more photos on our Gallery page.